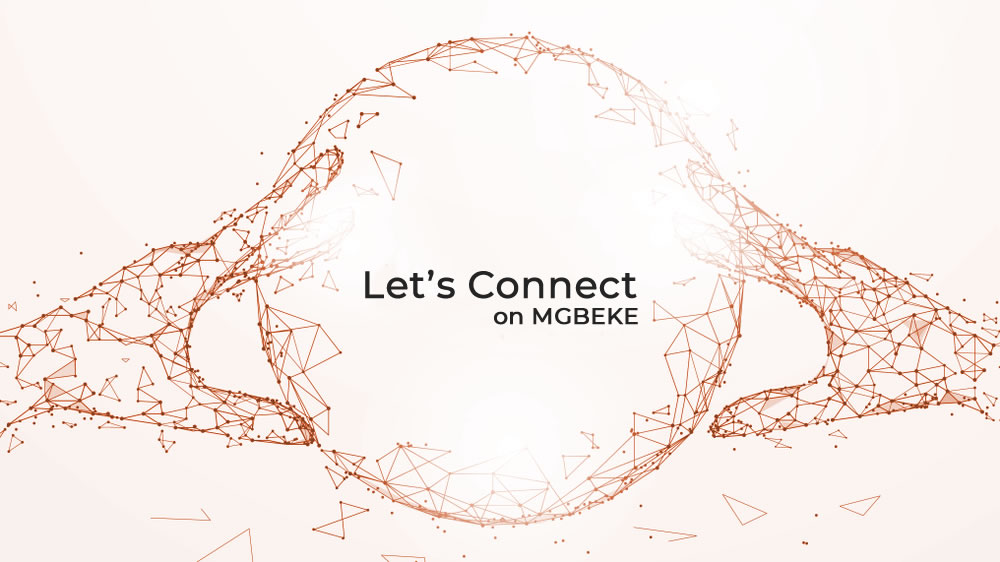 Let's Connect On Mgbeke
Would you like to uniquely connect with your loved ones, friends, or even business partners on their special days, occasions, and events, or amazing products and services you'll love to share with your target audience?
Let's Connect with you on Mgbeke to advertise and promote those events, products, services, and brands on our platform for a token. These include birthdays, housewarmings, weddings, anniversaries, special shoutouts where old friends and families can reconnect, family integration services, music promotions, product promotions, and many more.
Our team can be on-hand to cover your events, and we can arrange for surprise calls or visits on your birthdays, anniversaries, and other special days. You could also send your wedding and event clips to us, and we'll promote them on our platform, which is a global and premium space that is ideal for all your promotions and advertising needs.
Let's Connect also features a unique "Mgbekenized" segment where we bring people together to celebrate their cultural differences, promote peaceful coexistence, and also encourage interracial relationships and marriages worldwide. This is designed to promote unity, oneness, and unconditional love and inspire many people worldwide to break their tribal and racial bias and find love wherever their hearts and destinies lead them.