Mgbeke Of The Month: Nollywood Icon Shan George Oozes Class, And Shows What It Truly Means To Be Stylish And Flawless!
Graceful, delectable, and ageless are but a few words with which we could accordingly describe iconic Nollywood actress, director, film producer, and singer Shan George, and there are quite a couple of pretty valid reasons why we should.
For one, Shan, 52, is an epitome of beauty that embodies and constantly reminds us of what it means to "age like fine wine," as she seems unable to wrinkle or become soggy even as she progresses.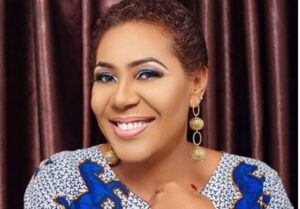 This was made more evident during her appearance at the recently held premiere of the movie "4.4.44." which was held at the Imax Cinema in Lekki, Lagos State, Nigeria, as the highly gifted thespian rocked a look that not many younger women would have been able to pull off, talk more someone her age.
Shan was a genuine representation of what an "Mgbeke woman" is – classy, elegant, stylish, and effortlessly beautiful in her natural skin. An Mgbeke woman is comfortable and confident to step out in style without hiding behind or seeking fake boosts from cosmetics and temporary additives like long eyelashes, long wigs, nails, and anything that makes her look like an artificial Barbie doll.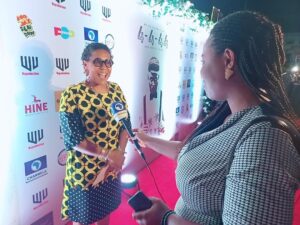 Indeed, it does take a lot to pull off this uniquely alluring look, but Shan graced the red carpet rocking her natural hair, gorgeously blended light nude makeup, and a stylishly simple yet elegant Ankara outfit that again showed how confident and in tune with her culture, heritage, and nature she is.
Having made an earlier appearance on a popular soap opera titled "Winds of Destiny" in 1997, the multiple award-winning British-Nigerian actress made her Nollywood debut in the movie titled "Thorns of Rose." She went on to become a prominent and highly sought talent in numerous films, including "Welcome to Nollywood," "Blood Diamonds," "Outkast," and others.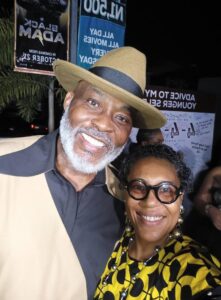 We celebrate her as our "Mgbeke Of The Month" for October 2022 because of her exemplary boldness, beautiful heart, undeniable warmth, and love for her culture and heritage. We are so proud of her because, despite all she has achieved in her career over the years, she has remained true to herself and her roots and never shies away from promoting her culture and natural beauty everywhere she goes.
Making an appearance at such a prestigious event in this lovely outfit she rocked did not make her any less elegant, stylish, or beautiful than the other women there.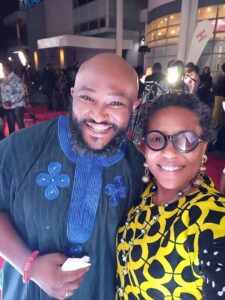 On the contrary, we believe that she stole the show with graceful simplicity, and we are proud to celebrate and identify with her as our very own October 2022 Mgbeke Queen!
May God continue to bless, strengthen, protect, provide for, and keep her always, in the name of Jesus Christ; Amen!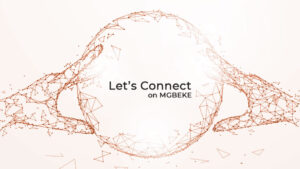 For your news, real stories, Let's Connect, and adverts, click on the link below:
https://mgbeke.media/advertise-with-us/
For your Natural Skincare Products & Supplements, click on the link below:
Do you want to support our charity work? Click on the link below: