Security Concerns, Pertinent Questions, And Reviewed Recommendations For The Nigerian IGP And His Team On The Messy Case Between Sade Balogun, Saheed Mosadoluwa Ibile, And Yinka Igbinoba!
The messy case between Sade Balogun (CEO, Red Brick Homes – owners of the Amen Estates Group), Saheed Mosadoluwa Ibile (CEO, Harmony Garden, and Estate Development Limited), and Yinka Igbinoba is no longer news, as it has been all over social media for a couple of months before I decided to wade in.
As a human rights activist and a professional and highly trained criminal|private investigator, Media and PR Practitioner, and Reputation Management Consultant based in the United States of America, I don't get involved in every matter flying around, and I don't join issues with people online or anywhere else easily. I pick my fights wisely and very carefully because when I fight, I never lose!
Click on the link below for the unprofessional and biased police report published on social media by the police with Ref No:

CZ.5300/FPRD/FHQ/ABJ/VOL.4/173, dated September 7th, 2022 signed and released by FPPRO, CSP Olumuyiwa Adejobi.

https://m.facebook.com/story.php?story_fbid=pfbid037nAc2Tth6zbrZZ4w7B5dHRychAW7Pkm9Sf7znx8gAWtb9hXWLEKDwsd9aXGatNUAl&id=764544563

https://twitter.com/Princemoye1/status/1567584554302537734?ref_src=twsrc%5Egoogle%7Ctwcamp%5Eserp%7Ctwgr%5Etweet

Click on the link below for the Hidden Truth in case you missed it:

https://mgbeke.media/hidden-truth-how-sade-baloguns-bitter-ex-babatunde-gbadamosi-orchestrated-current-attempted-murder-charges-with-yinka-igbinoba-against-her/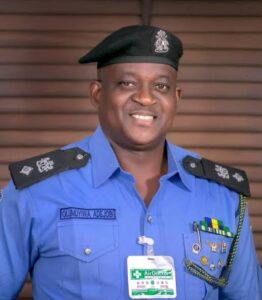 There are still so many pertinent issues that I've noticed have not been addressed regarding these fallacious, atrocious, and deliberately damaging and misleading allegations by Yinka against Saheed Ibile and Sade Balogun.
I want to address these issues again painstakingly and also point out some pressing security concerns. At the same time, I also ask some pertinent questions about some related matters that need to be promptly and duly handled by the Nigeria Police Force – if they are all indeed not complicit in this whole messy saga!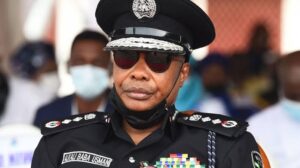 SECTION A: SECURITY CONCERNS AND PRESSING QUESTIONS
I have a couple of questions about some facts that have been revealed during this investigation, and some security and economic concerns, too.
(1) LOGISTICS FOR NEEDLESS TRIP BACK TO ABUJA
My dear Inspector General of Police, IGP Usman Alkali Baba, my first question is to you, sir. Why is there an insistence on inviting both parties back to Abuja when the police department has all that is needed at its disposal?
There are bank statements, payment records, voice recordings, messages, and every related and needed correspondence available and at the disposal of the police already. So, why the needless trip to Abuja again when everything about this case is already ribbon-wrapped and delivered to the police for their use?
My other question is, who pays for their flight tickets, hotel accommodation, and the inconvenience they will undoubtedly encounter having to come to Abuja again on a matter that the facts are right in your faces and glaring to the public?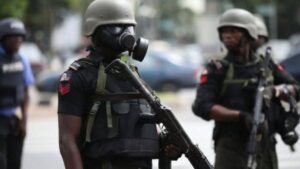 (2) VALID SECURITY CONCERNS
What are the guarantees for their safety, especially after all that has been uncovered? What if this insistence on having them return to Abuja is a plot by aggrieved police officers like SP Ogundile Akinlabi Kolajo and his cohorts to harm them?
There are significant safety concerns about the way and manner the IGP Monitoring Team is handling this straightforward case. It's either the corruption in the Nigeria Police Force has eaten too deep, or we have incompetent and unintelligent police officers in the police department who cannot do their jobs, and they need to be FIRED!

(3)

(3) BIAS AND CORRUPTION
I have investigated this matter and have everything to prove that your officers were biased, unprofessional, and corrupt!
First, there is the issue of the settlement money that was alarmingly paid into the investigating police officer's personal account, with glaring evidence and other verifiable facts,
There is proof of this settlement and the payment made to the police investigating officer and others, and there are correspondences with dates and so many other proofs yet to be unveiled. The bank statements proving these transactions are with my team, showing how the monies were received with dates and how the funds went out. So, any further foul play will surely be messy.
And there are some other clear corruption events in this case, too, that I would like to outline below: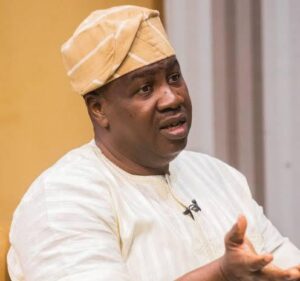 (a) There were several claims and assertions made by Sade Balogun's ex-husband Babatunde Gbadamosi (BOG), that later manifested in the report.
One of these is that he has several top police officers working for him in Abuja, and he has instructed that they see to it that Sade is humiliated and imprisoned. Sade was indeed humiliated and put behind bars in Abuja.
So the question begs an answer: Who are BOG's dogs in the police force in Abuja, and what is going to be done about them? BOG's threats were carried out, and he needs to be invited for questioning!
(b) Kemi Olunloyo, Eniola Daniel of Guardian Newspapers, and the plaintiff Yinka boasted on a public Twitter space session that they were highly connected to the FPPRO, CSP Muyiwa Adejobi, and they were going to use him to send Ibile and Sade to prison.
What is their connection with this highly-placed officer, and were those things mentioned in his report posted on social media deliberately planned with them or mere coincidences?
Eniola, Kemi, and Yinka need to tell us their relationship with Muyiwa because they threatened to use him against the defendants, and everything that happened after that played out as they had boasted it would.
There is an evident rot in this police system, which needs to be addressed swiftly!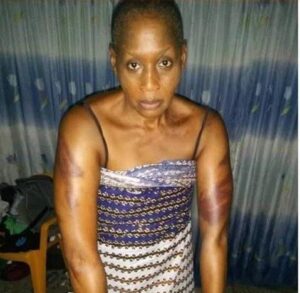 (c) Sade and Ibile's rights were seriously violated when they were first invited to Abuja, as Sade was unlawfully arrested and detained – even though it was clearly obvious at the time that the attempted murder cry by Yinka was a blatant lie.
There was also so much drama surrounding her bail and then the ridiculous public police report defaming her and her business, which has no connection with the case. What is going to be done about these violations?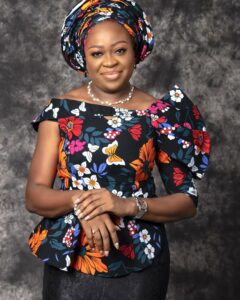 (4) THE IPO'S BLATANT LIES AND ATTEMPT TO COVER UP HIS CORRUPT ACTS!
One thing that also amazes me is that the police had the written statements of all the parties involved, and they were also interviewed when they came to Abuja.
So, pray tell, are all the police telling us that at no point in all these did they come across the over N36 million settlement payments, and did the IPO also not brief the police department about the settlement money paid through his bank account?
This is not only embarrassing to hear, but a great shame on this so-called "Monitoring Unit" and everyone else involved in this case with them.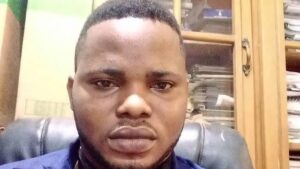 SECTION B: REVIEWED RECOMMENDATIONS AND PROPOSED CLOSURE
Please see the recommendations below, and study them for your use. I have broken them into separate categories for better and quicker understanding.
(1) ALLEGED OUTSTANDING DEBT | RECOVERY | SETTLEMENT
It has been confirmed that the police officers who handled this investigation acted out of place and very unprofessionally by using their personal bank accounts to receive monies from the suspect, who had been coerced and directed to make financial settlements that the charges against him would be dropped.
This act fully indicted the police department, as the Nigeria Police Force is not a debt recovery agency. None of its officers should ever be used for such extra-judicial activities. Yes, the police can arbitrate and mediate on behalf of aggrieved parties but must never be weaponized to recover debts!
The plaintiff alleged that Saheed Ibile owed a sum of N30 million, being refund demanded on the land purchase deal that turned sour.
It is well established that during this saga, Saheed Ibile paid the sum of N15 million directly to Yinka's mother; two separate payments of N10 million each were made to the police officers' account, and an extra N1 million was also added as part of the damages claimed from him.
It has also been confirmed on good authority that the money paid by Saheed Ibile got to Yinka Igbinoba, and she took care of the recovery team – which is her business, by the way.
The final report given to the police on this matter was utterly false and misleading. However, now that the full facts about how a full settlement had already been made are now available, this matter should be concluded immediately, please.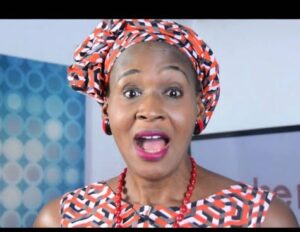 (2) FALSIFIED CHARGE | MISLEADING THE POLICE
There was never an attempted murder or any viable threat of it on the plaintiff's life, as alleged. Hence, there is NO CASE!
Yinka and everyone in her corner falsified the charge, submitted trumped-up and irrelevant video evidence, and totally misled and misinformed the police department. The police also messed up during the alleged investigations.
For instance, two logical questions should have been asked about Yinka's purported video evidence that we're never raised and intelligently examined:
(a) Did the supposed video evidence submitted contain any footage or clips related to the alleged aggravated assault she claimed was carried out against her and her brother-in-law?
(b) Was there even an official video submitted as evidence to the police, or was it only the one circulated on social media by the plaintiff that the investigating officers also assumed and acted on?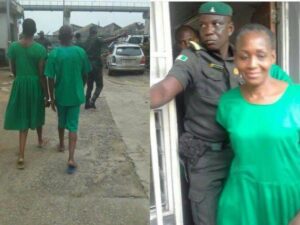 International police standard procedures demand that any evidence tendered in an ongoing investigation MUST never be made public until such investigation is conclusively concluded. Failure to have abided by this and many more simple procedures have faulted the investigation and officers involved in it for the police, too.
Hence, to save both the image of the entire police force and valuable tax-payers resources, too, this matter should be summarily dismissed with immediate effect.
It will amount to an abuse of administrative power and a gross human rights violation to still charge Saheed Ibile and Sade Balogun for no existing crimes, especially after the police had already settled the matter and full payment | damages were duly paid.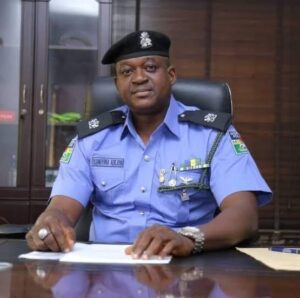 (3) UNPROFESSIONAL POLICE REPORT
The police report published on Twitter was totally unprofessional and unethical, and it needs to be updated to suit international police standards practices and conform to legal standards worldwide.
(a) It entirely painted the wrong picture about Saheed Ibile and Sade Balogun and literally condemned them as criminals already, even without a trial.
Yet, international police standards recommend that every suspect is innocent until proven guilty and must be treated as such, no matter what the situation or circumstances are. Such a grave error must be avoided in every future report henceforth, please.
(b) Personal social media handles should not be used to tweet or post official police matters directly.
Reports, press releases, official statements, and related materials can be re-tweeted by officers involved after it has been posted on the official Nigeria Police Force accounts, but not directly on private handles.
No matter how personal a case is, every security agent has a duty to the office they represent to always keep it formal and professional at all times!
(3) Until a verdict has been conclusively reached in a competent court of law, certain private and vital details about an ongoing case | investigation must never be disclosed on social media reports or releases – as it was in this case in question.
Click on the link below to read our response to the police report in case you missed it:

https://mgbeke.media/response-petition-for-annulment-of-report-by-igp-monitoring-team-and-re-investigation-of-case-between-yinka-igbinoba-saheed-mosadoluwa-ibile-and-madam-sade-balogun/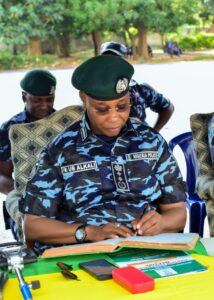 (4) PUBLIC RETRACTION
A retraction should be published on social media by the police to notify the public that some hidden truths and facts about the case have recently come to light, and it has now been resolved.
The police should also publicly make it known that both the civil and alleged criminal matters between Saheed Mosadoluwa Ibile, Sade Balogun, and Yinka Igbinoba have been comprehensively resolved by the police after proper investigation and settled accordingly.
This notice should also clearly state that any aggrieved party is free to seek redress in court.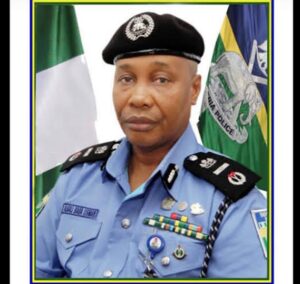 (5) PUBLIC NOTICE | WARNING!
The police should warn all parties involved, and all their associates in any capacity, to never name-drop any of its officers, mention them online, or anywhere else regarding this case again.
Failure or refusal to abide by this will be considered an affront to any mentioned officer and the Nigeria Police Force, and any erring party will be duly prosecuted for that charge under the Constitution of the Federal Republic of Nigeria immediately!
As I have mentioned in all my official reviews, petitions, and recommendations to the police, especially to the IGP, on this matter, I and my local and international private investigators and human rights organizations are not taking this lightly.
As it is, too, we may decide to use it as a case study to retrain some of the Nigerian police officers in America.
However, we are firmly determined also to expose and bring all the corrupt officers and those who misled and misinformed the public and the entire police department and judicial system to book.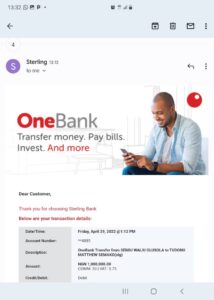 Once again, I have never lost in any battle I have chosen to fight ever since my existence on earth because I choose my battles carefully.
I neither need the accused nor the complainants to tidy up on this matter that I have a personal interest in. I have handled similar matters that affected Ogbonna Onovo, Tafa Balogun, A Z. Gadzama, A. N. Ihesiaba, Ndanusa Akanya, Hafiz Ringim, Abba Kyari, Rochas Okorocha, and many others.
I do not engage in drama or noisemaking. I silently take care of issues, especially when some people feel they are above the law or mightier than others.
I love challenges, and I pray that the present IGP and his team do the needful professionally and close this case honorably.
Dr. Sandra Duru.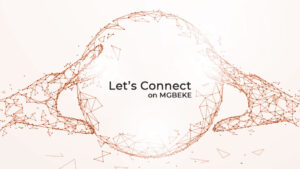 For your news, real stories, Let's Connect, and adverts, click on the link below:
https://mgbeke.media/advertise-with-us/
For your Natural Skincare Products & Supplements, click on the link below:
Do you want to support our charity work? Click on the link below: