Your Soul Always Knows When It's Time For A New Chapter – Trust It!
Good morning, my dearest ones. I hope your night's rest was as pleasant as mine? More than enough things in this world are designed to steal your joy and take away your peace, so you must choose to remain upbeat and thankful always.
This is not what I would like to talk to us about today, but I just felt led to drop that for someone. Now, let us move on to the business of the day.
Have you read about, or do you remember, the sons of Issachar and how they were more honorable amongst their brethren? 1 Chronicle 12:32 says concerning them that they "were men that had an understanding of the times, to know what Israel ought to do…and all their brethren were at their commandment."
Every other tribe in Jacob was under the command of Issachar's sons because they knew what times and seasons were relatively better than any other person. Now, do you know that this same spirit, or anointing, or whatever you may choose to call it, is upon every one of us now? The only problem we have is that we are always either too stubborn, too afraid, too lazy, disobedient, or too comfortable with the status quo to want to even listen to it, talk more, or obey its directives.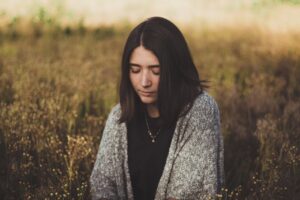 The truth is that God does not intend for any of us to struggle and grope around in the darkness of ignorance about anything in our lives the way we do. He desires that we live right and have dominion, not be the dominated in this life HE Has given us.
What is that thing you are holding on to but deep down inside, you feel it's time to let go of it? It could be an abusive relationship, an oppressive and enslaving mentor, friends that only seek to take advantage of you, or even a comfortable spot in your parent's or guardian's house that is making you slack on making any move to own yours.
My dearest ones, the truth is that your soul always knows when it's time to start a new chapter and phase in your life, but you will need to trust it and move! Yes, I understand – nobody likes the uncertainty and insecurity that comes naturally with stepping out into unfamiliar| new | unusual terrains in life. But, if you do not step out, you can never step up to your destined position in life!
Why would you be the enemy of your progress and self-actualization in life by refusing to listen to your inner man when it signals that it's time to move on? Why would you continue tying yourself down to something or someone you know has finished their course in your life, and their purpose has expired?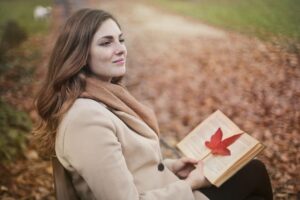 Can you open up a tin of milk that has an expiry date of 2010 and drink everything in it at a go without becoming the "Minister of Toilet Affairs" for the foreseeable future until you get help to stop excessive diarrhea that will surely give you? If you cannot do that, then why do you refuse to yield to that leading in you that it's time to move on to another phase when it has been so strong in you? Do you not know that continuing in an expired cause and phase is akin to downing large quantities of expired dairy products as described now?
Let me quickly remind you that, in 2016, I actually had the option of heading back to Nigeria to go and continue with what I had and already knew very well back home, but I did not. After God fought for me and I was able to get my children back and recover some of my stolen properties and resources, I did not leave my current location because deep down in my soul, I had this deep knowing that it was time for a new phase.
That phase required a complete rebuild and restart from ground zero, and it is one of the most challenging things I've ever had to do, but I did it. I went through it with my three children and no one else but God, and what is my testimony today? Incredible, unparalleled, awesome, and immeasurable joy, happiness, contentment, fulfillment, peace, limitless testimonies, and victories all around me!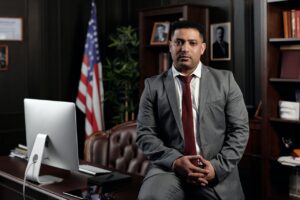 Yes, that new chapter will task you, stretch you, and place a demand on you that would make you feel like sticking with "the devil you know," because of the required price. However, if you listen to your soul and move on into that next phase regardless of whatever obstacles and battles it presents before you, your victory and testimonies will know no bounds!
Your soul always knows when it's time for a new chapter in your life, my dearest ones…Trust it! May God grant you the strength to go through your required transitions in life, Amen.
By: Dr. Sandra C. Duru