Your Path Will Get Clear – Keep Going Forward!
There is one exciting thing about moving or sailing at the crack of dawn – there is almost always a lovely fog across the water that almost entirely impedes your line of vision.
You only have to trust your compass or knowledge of the waterways and keep moving through it till you arrive at your destination.
Life itself does the same thing to us from time to time as we journey through it. There are many times when things get so foggy that you cannot see a way out of that situation, circumstance, and predicament then.
I'm here to remind you today that your path will get clear, and it will even get clearer, but you must keep moving forward, though. That is the one condition you must meet to experience and enjoy this assurance. Keep moving forward, and your path will get clearer as you advance!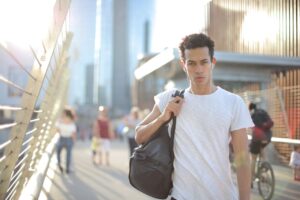 Have you ever been at a crossroads and didn't know where or what to turn? Have you been put in a spot by people or circumstances where hope looked like a farfetched illusion that seemed impossible to achieve? I've been in that situation a few times in my life, and all I did was to keep moving forward.
When I was practically stripped of all I had and even all my children were taken away from me in 2016, I can boldly tell you that things were not bleak for me back then. It was worse than bleak!
I found myself faced with the option of doing menial jobs in a foreign land just to be able to eat and also raise legal fees and other expenses to fight off my aggressively evil detractors. I could choose to break down and start wallowing in self-pity and slip into depression, but no, I DID NOT! I decided to be a fighter and a beacon of hope for my children!
I took on the odd jobs and worked round the clock at two jobs with different time shifts for a few years, just so that I could keep moving forward no matter how slow. At the end of the day, God stepped in, vindicated me, and turned everything around for my greatest good even as HE restored all I lost in multiple folds.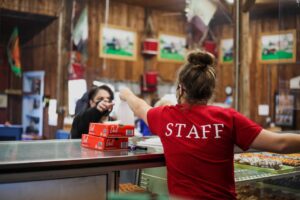 If I had given up, thrown in the towel, and refused to keep pressing on back then, I might never have gotten the opportunities that have turned my life around completely and enabled me to be sharing life's wisdom with others like this.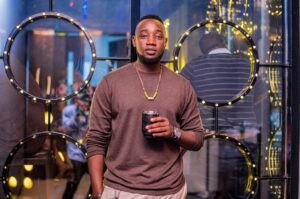 Whenever it seems like all is bleak and hopeless, keep going forward, and your path will become clearer as you take each step of faith and go forward.
Your destiny and testimony await you, my dearest champions! May God bless and keep us all in the race, Amen!
By: Dr. Sandra C. Duru