Your Gifts And Talents Are Like Burning Coals – Fan It Into Blazing Flames!
There is something about life that never ceases to amaze and fascinate me. It is a fact that almost all the most extraordinary things and exceptional achievers in life come in very insignificant packages. So much so that one can easily ignore and pass them to your detriment.
This same phenomenon applies to the gifts, talents, and resources that God has deposited inside every single one of us. Some people are supposed to already be multi-millionaires by now, but they're still struggling financially.
Why is this so? Well, it is mainly because many of them have despised and keep undermining their gifts|skills|talents and potential. Do you know that your talents, gifts, and God-given skills are like burning coals that you must fan into flames to get the best out of them?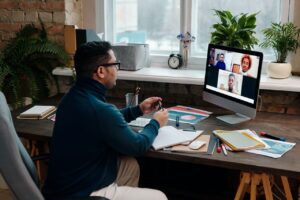 Many people know things and have ideas that can benefit countless others if only they would be willing to put in the necessary work to harness their talents. You were given those talents and skills to profit from and bless your generation.
Stop thinking that what you have is nothing. No idea, skill, or talent is insignificant or useless in this life! You only need to learn how to fan it into flames by developing, packaging, and marketing it to bless everyone around you while you profit from it as well.
Most times, it is the little and seemingly irrelevant skill, money, and other resources that can cause your life to change for good. Start seeing your skills and talent as an enterprise that you can sell because it truly is!
Before you let any limiting and negative thoughts creep into your mind again at this point, let me call your attention to something quite common yet underutilized by our generation. Technology keeps advancing daily and with it better and more ways to make your life better. Do you know that even if you cannot write books about those things you're gifted at doing, you can leverage technology to be heard and appreciated?
If you cannot sell your talents and skills through book-writing, have you considered creating a YouTube channel to sell those products? Do you know that "How To" videos are some of the most-watched content online, and you could make a killing with them too by using them to showcase your skills?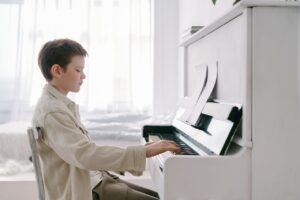 People will always pay for whatever adds value to their lives. Stop wasting your time, data, and money on platforms like TikTok, Instagram, Facebook, and the likes, when you could be making money from them instead! The owners of these streaming and social media apps profit whenever you use them. The owners of the content you enjoy watching also profit every time you click on their content to watch. There is no reason why you cannot do it also.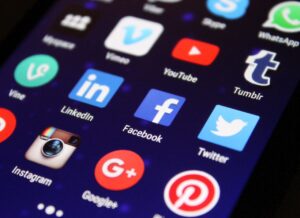 Another vital thing to do as you fan your gifts into flames of profiting is to stop wasting your time, skills, and resources on trivial expenses! Instead of buying that latest iPhone or Samsung when you already have one that works perfectly well, have you ever considered buying shares in those tech companies instead?
Mustard seed is one of the tiniest seeds globally, but it grows into one of the most elegant and massive trees. That small amount of money you spend to buy all of these shares today will grow exponentially in the near or even distant future, and your financial story permanently changes for good instantly.
And, in the same vein, too, my dear, convert the time you spend monitoring other people's lives into fixing your own life, inugo?
Why invest so much time, resources, energy creating pseudo-Facebook pages/accounts just to attack and tarnish innocent people's reputations when your life is so miserable?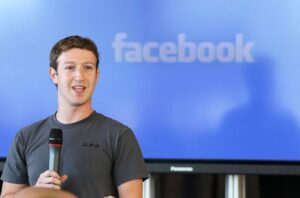 You go about monitoring people, their posts, comments, lifestyle, marriage, and businesses when your children are wasting and fading away from the earth's surface.
I pray for you tonight to receive wisdom, knowledge, and understanding to rechannel your energy and time into productive activities that will better your life/add value to your life.
The people you are chasing are UNTOUCHABLE, INDESTRUCTIBLE, and UNSTOPPABLE!
REPENT now… tomorrow might be too late.
May God continue to protect and defend His people.
Good morning.
SDM2017
GOD'S ORACLE