Prof. Mgbeke's Sunday Sermon: October 16, 2022.
Your Children Mirror Your Actions, Not Words – What Will Your Legacy Be?
Dearly beloved, how are you all today? Another week is upon us, and, as always, my thanks and gratitude to the Almighty are profound.
There have been a lot of mixed events all over the world this week. Some good ones, and some others so heartbreakingly sad, it makes you wonder how anyone could have ever conceived such evil in their hearts.
This is not a new or odd thing to God, though, as HIS Word already reveals: "The heart is deceitful above all things, and desperately wicked: who can know it?" – Jeremiah ‭17:9‬. Man's wickedness is not new or strange to God. Hence HE commands that HIS own must walk in HIS way and command their children after HIM as they grow.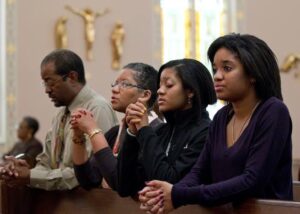 However, there is a bit more to this that I want to remind everyone today, even more so because someone asked me about it sometime last week. The question was that why is it that many children of pastors and preachers always turn out the opposite of their parents and are always very ungodly and wayward?
My answer was a little controversial to the person, but it is the sad truth. Many times we ascribe these occurrences to "the work of spiritual forces against their parents' ministries," but honestly, this doesn't even apply at all in the majority of these cases.
Sadly, many ministers and pastors are one thing on the pulpit and in public and another type of beast entirely once in the privacy of their homes. Now, many of us do not know or forget that, by nature's programming, your child is more inclined to what they see you always do than what you say.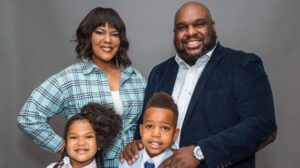 Hence, many of these children are only manifesting the traits and works that they saw or still see their parents regularly display in the house. Also, some of these ministers may no longer act in these unsavory ways, but their children, unfortunately, inherited those traits from them at birth, hence the immoral manifestations.
This is why, as believers, you must do all you can to ensure that your new birth is complete with the regeneration of your mind and spirit by the Holy Ghost. Apostle Paul said: "Therefore if any man be in Christ, he is a new creature: old things are passed away; behold, all things are become new." – 2 Corinthians ‭5:17‬.
"Being in Christ," though, is a place where many so-called Christians don't truly dwell because it genuinely isn't easy to let go of the world and follow Christ wholly once you've been sold to the world before. Even our Lord Jesus, in Mathew 7:13-14, attested that the way of life is not easy and many will not be able to "find it," talk more, walk in it.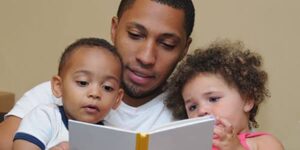 With everything happening around us in the world that we see today, though, I want to ask you a question: As a believer, what will your legacy be to your children? What will you be imparting to them before and after they're born?
Are you looking to have children that will become part of this madness that governs the world today, or do you want to stand and declare like Joshua did: "And if it seem evil unto you to serve the Lord, choose you this day whom ye will serve; whether the gods which your fathers served that were on the other side of the flood, or the gods of the Amorites, in whose land ye dwell: but as for me and my house, we will serve the Lord." – Joshua ‭24:15‬.
Seeing this scripture come to fruition in your life and family goes way beyond just praying for your children and teaching them the Word of God. No, it starts from the decisions you make now that you don't have them yet (if you're that lucky right now) and the sacrifices of extra prayers you're willing to make now, too, if you're parents already.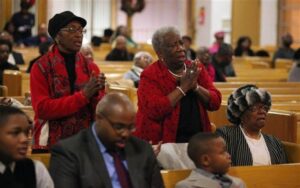 In Galatians 4:19, Apostle Paul spoke about travailing over his children "till Christ be formed in them." This happens when a person totally becomes one with the Spirit of Christ, which is the Holy Spirit. It is only through this union that anyone can indeed be free from Satan and the influence of sin in this life.
This is the best and only legacy worth leaving to your children, family, friends, and everyone who crosses your path in this life, my beloved ones.
May the God of all grace fill us with the will, strength, and burning desire to be worthy and true ambassadors for HIM in this increasingly vile and crazy world we live in today, in the name of Jesus Christ; Amen!
Do have a wonderful work week ahead, and remain richly blessed always.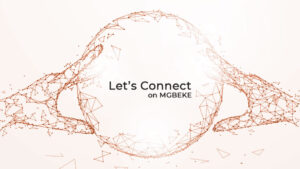 For your news, real stories, Let's Connect, and adverts, click on the link below:
https://mgbeke.media/advertise-with-us/
For your Natural Skincare Products & Supplements, click on the link below:
Do you want to support our charity work? Click on the link below: