Your Biggest Achievement Is Winning Battles In Silence – Cherish It!
Many things in life are pretty much inevitable; they will happen, and intermittently too, no matter how much you pray against them or how many times you continue wishing that they don't.
One of these things you're guaranteed to encounter as you go through life are different battles and challenges that will come at you as you approach or enter each new phase of your life. Most times, these challenges and battles are allowed to come our way because we need to be pushed and stretched hard sometimes to break out of certain limitations and keep growing.
Nobody knows what your life's journey plan looks like in the hands of your Creator. This is why you need to understand that it is only natural for some people to start mocking and taunting you for what they perceive as unnatural delays or failures in your life. There will always be voices strategically positioned by the enemy to taint your peace and steal your joy at every point and turn in life.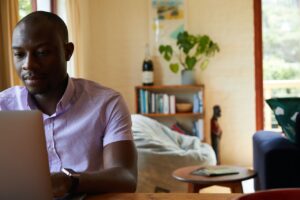 There are two things you must never do or even resolve to do to such people in and around your life. They are:
(1) Never hold a grudge or determine to repay them for all they're doing to you now in any way. Everyone who comes into your life has a purpose, and these may have been put there to help push you out of your shell and comfort zone into your greatness faster. Gold, silver, diamonds, and every other precious stone would never have been revealed as the priceless gems they truly are without fire, remember?
(2) Don't ever think or plan to announce your wins and achievements to such people so that they can see that you "have arrived" as things start to turn around and work for you. An element of surprise is an advantage that you must never relinquish as you navigate through each face of your life.
Keep your mockers, haters, and detractors wondering and guessing about you while you continue to progress and break new grounds in life. You must always cherish and protect the ability to win any battle you face in complete silence!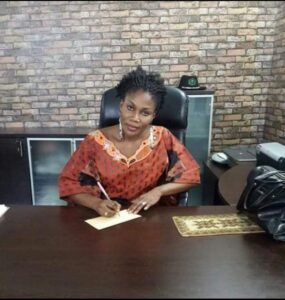 When my travails started back in 2016, I had a lot of people, groups, writers, blog owners, and other media platforms constantly hound me by posting terrible things and "updates" about my situation almost daily. My life became their entertainment and an object of ridicule because I had some persons I used to relate with from time to time about my situation and how things were going back then.
By the time I observed their betrayal, I did not hesitate to cut everyone off completely, and then I switched to stealth mode. To date, many of them still wonder about me and keep trying to know how I am faring with my lovely children, but none of them can ever have that kind of access to me again!
I've also experienced a lot of peace since things turned around entirely like Job | Joseph, and God Himself Has been dealing with all my adversaries as I remain in stealth mode and keep them guessing and wondering. It is a deep satisfaction when those who hate you and seek your hurt cannot access any meaningful information about you at all.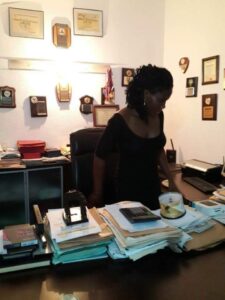 My dearest ones, you see, your most significant achievement after all you go through in life is winning those battles in silence, and you must learn to cherish and protect them always! Always avoid the temptation to "show them" and show off any of your accomplishments or wins.
My Yoruba, Igbo, and Hausa people in Nigeria, West Africa, and Africa have a lovely saying: "All lizards crawl on the ground with their bellies, so we can never tell which one has a stomach ache." Don't draw unnecessary attention to yourself by being loud about your victories in life. You can never tell who is truly happy or just seeks an opportunity to get close to you and ruin you in any way they can.
Stay guarded, keep your victories and progress to yourself, and operate in total silence. May God be with you and protect you always, Amen!
Ana eji uche eme ihe!
By: Dr. Sandra C. Duru