Your Alone Time Is Just For You And Your Soul – Adore It!
Greetings to you there, my dearest ones. How has your night's rest gone? And I hope that the day has started well for those of you that are already out of the house?
Man is a social animal, it has been said countless times, and it's also proven that we need one another to flourish and get by daily in life. However, there is also the place, season, and time for a person to recoil and reload so that you do not go about shooting blanks at your targets in life.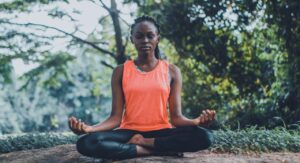 Virtually every weapon that was ever made requires a reloading process for it to continue serving its purpose. In the case of guns, you can either reload cartridges into them or reload them for use by drawing or pulling them before launching them forward with calculated and required force again if it's something like a spear or sword.
The point is that life is all about giving and taking and depositing and withdrawing. Anything that alters or tampers with this balance becomes unhealthy and immediately puts such a life at potential risk.
My dear ones, your alone time serves these same purposes in your life, and you must never play down or downplay its importance! It is a special time just for you and your soul, and you must cherish it. Your soul is your consciousness, life force, and that being in you that makes your spirit live. It can also be likened to the engine of a car; it requires general servicing periodically, but it also needs daily checks and balances to remain functional at its optimum range and capacity.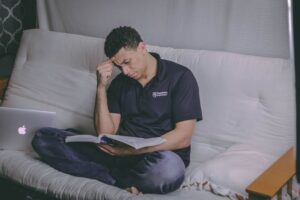 How do you nourish your soul during these special alone times with it? I recommend that you feed it with things that would edify and strengthen it, especially in line with your purpose and goals in life. This is also a period for you to maintain and enhance your connection to your Maker. After all, isn't it true that any river that disconnects from its source is bound to dry up surely?
As part of my daily routine every morning, I sing songs of worship, praise, and pray, and then I'll start the day by listening to some pre-recorded words of affirmation that my lovely daughter set up for me on one of my devices. All these help me set the tone for each day, and I've discovered that I hardly ever have an unproductive day when I go through these ropes as I awake.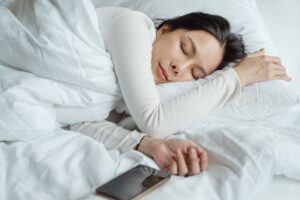 Besides the morning rituals, I take time off work and business from time to time to head off to a quiet spot where I can be alone for a day or two and just relax and vibe with myself. The feeling of ease and calm this produces is indescribable, and I bet you that it's one every person alive should enjoy, and quite frequently too!
Your alone time is just for you and your soul; hence you must adore|cherish it and make it a compulsory ritual you practice consistently. You can only give out of what you have, and if your soul is empty, what good can you do, and of what use are you then? Do not let your batteries drain out totally before plugging back into your alone time to recharge always.
Do have a splendid day ahead.
By: Dr. Sandra C. Duru