You Will Always Lose If Your Mind Is Not Stronger Than Your Feelings – Steel Up!
Good morning yet again, my dearly beloved. How did you sleep? For me, I had a good night's rest.
It's a great day to be alive and another opportunity to share some motivational and inspirational tonic for your soul. I hope that these articles have been a blessing to you so far?
Today, I'd like to talk about a key reason many of us have either remained in the same spot for years or have only just been moving around in circles. Before I delve into this, though, I'd like to ask: Do you know that there's a significant difference between your feelings (heart) and your mind (head)?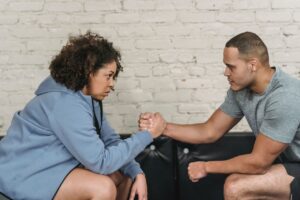 Our heart is the natural base for all emotional and sentimental types of judgment, while our mind is more logical and intentional than that. With this being said, I need you to take note of something this morning: No matter how big or small the challenge facing you is, you will always lose if your mind is not stronger than your feelings! Yes, your mind is your engine room.
Are you thinking of starting a business, or you've even started it, but it seems to be losing customers faster than the Titanic sank after hitting that iceberg? Do you have a loved one who is always breathing down your neck and telling you how much of a failure you are because of some setbacks in your past? Are your friends truly your friends by being your dependable support system in your time of need, or they've deserted you in your hour of need?
You see, the truth about life is that you would almost always have one or more of these types of people in your life at one point or the other. So, another question is: How do you deal with people like these in your life and also do it without hurting yourself in the process?
Another truth is that you cannot afford to keep toxic people such as these in your life, so what do you need to rid yourself of them? It's a bit simple and hard at the same time: Your mind must be stronger than your feelings!
It has been proven in virtually every sphere of life that you can never make a correct choice or decision when you're emotional about the situation or case. If you are genuinely serious about desiring a life free from manipulations, emotional blackmail, oppressive and high-handed interferences, and all related ills, you must master the art of being logical and deliberate about every decision you make in life.
Do not let that abusive partner emotionally blackmail you into remaining in such a relationship. Or that manipulative and controlling friend or mentor keeps you in bondage and wrapped around your fingers forever. Stand up and fight with your head and not your heart, and you'll start seeing the amazing strengths you never even thought you had come to the fore.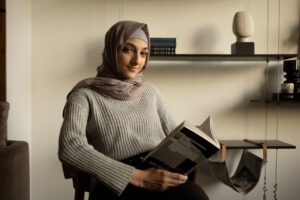 Yes, my dearest ones; to come out victorious in this war, your mind must become stronger than your feelings, and you must be mentally tough, or you will lose every time in life. You will keep going back to the things you've outgrown and are supposed to kick out and move on from, all because you're making sentimental decisions by thinking with your feelings instead of your mind.
On a final note today, please remember that no one will account for your life for you but you! So, if you keep allowing yourself to be enslaved by things and people that you ought to be free from a long time ago, you would only have yourself to blame at the end of the day.
You need to develop mental toughness, steel up your heart, and stop allowing your feelings to keep you in bondage to anything or anyone ever again! You were born to live free and rule your world…why would you now choose to live otherwise?
Do have a blessed day ahead, Amen.
By: Dr. Sandra C. Duru