You Need To At Least Try – No One Else Will Do It For You!
When we were infants, we could only lay on our backs or in whatever positions our mothers or others placed us. A time came when we could roll over wherever we were laid and sit up by ourselves.
Then we could move our bodies forward by reaching out on the ground with our hands. From here, we started crawling. After crawling around for a while and seeing how much fun it is to be able to move about on our own, we slowly started grappling with solid items that we could use as leverage to pull up and stand on our feet.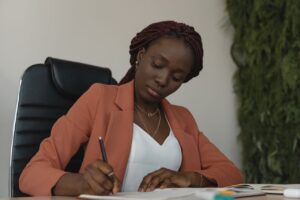 Gradually, that infant grows into a baby that can now stand up without assistance, and then the first step attempts begin. Eventually, we all learned how to walk and subsequently run through this same intuitive process, and nobody did it on our behalf.
Even with the physical assistance of the different types of child-walkers and loved ones holding our hands to aid our first step attempts, we couldn't have ended up walking if we refused to move our limbs.
I believe that everyone in life has been given equal opportunities to make something great of our lives if only we would be willing to try! Just like it was from our infancy, there will be countless opportunities for us to roll over, sit up, crawl, stand, walk, and eventually start running in life, but we must make the crucial first moves on our own.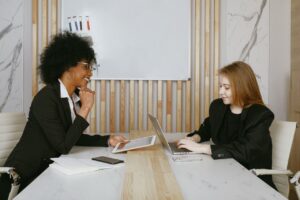 What is that opportunity or big break you have desired for so long? What is that dream job you've been thinking of applying to? It could even be a relationship with a potential business partner or a potential spouse that you've been thinking about moving on for so long, yet you haven't?
If you do not go for it, no one else will do it for you! You have to at least try by taking the first step, and then watch and see if creation itself will not raise help you.
Many of us focus too much on our inabilities and shortcomings, and we unconsciously let them restrict and restrain us from moving on to opportunities we know we can handle.
"Oh, I don't have a Master's Degree yet, and the job requires one." "Oh, this," and "Oh, that" is all we end up doing till every opportunity in business, relationships, marriage, career, and many other things get taken by those who at least attempt to get them.
A wise man once said: "Shoot for the moon. If you fail, at least you will land among the stars." You can never honestly know what could happen if you do not at least try!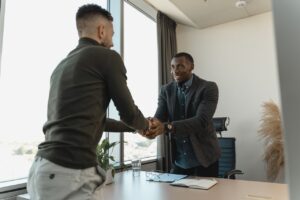 Stop quitting on yourself even before you start a project, or anything at that, because of how "big" it looks before you. It often takes seemingly little pieces and parts to make giant equipment work.
What you have and think is not enough maybe what they direly need in that company you're refusing to apply to because you feel you're not "up to their standard" or "good enough."
My dear brothers and sisters, please stop holding yourself back because you think it may not work out. All these opportunities will keep coming and going to those who will take action by grabbing them.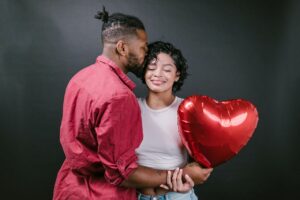 Your time to shine, too, is not later but now! If you don't go for it, though, nobody will make a move for you because you must at least try. Oh, and if at first, you don't succeed, pick yourself up and try again and again till you eventually do because you will if you never stop trying!
You were born to excel, my dearest brothers and sisters. The ball, however, is now firmly in your court. May we all find courage when there is none and strength to keep pushing even when all we want to do is just quit. Amen!
By: Dr. Sandra C. Duru