You Must Learn How You React To Things Sent To Destroy Your Peace – Control Them!
A beautiful Easter Monday morning greetings to you all, my lovely people. I hope that this holiday season has been very refreshing and also somehow enlightening for you all?
The Master Himself inspires my words for you today; Who is why we all celebrate today, remember?
As we journey through life, we usually encounter little or no resistance when we're still living without a clear purpose and direction. The enemy has no business attacking a life without meaning. But, the day you discover your gifts, purpose, and calling in life and you start to be about it, BOOM! All hell breaks loose against you!
Have you ever had people you used to look up to and approach for counsel seemingly suddenly turn against you and constantly attack you, even for no reason at times? Do you meet with constant criticism and negativity on your path, even from those you're trying to help with the things you do? Are you falsely accused at every turn and labeled unprintable names even by those you thought were your very own?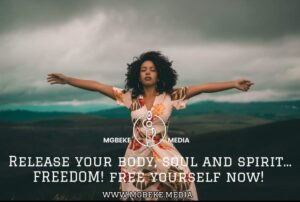 Learn from the Master today, and know how to control your response and reactions to things sent to destroy your peace! On HIS way to the ultimate sacrifice that destroyed all the works of the enemy in our lives forever, HE was falsely accused, unjustly persecuted, and unlawfully tried. They even went as far as battering and beating HIM in the most inhumane manner ever, but all these things did not deter HIM one bit!
HE never responded to any of the accusations or insults hurled at HIM continually because there was a prize set before HIM, and it was the only thing that mattered! HE remained in control and ensured that HIS peace was not disturbed as the journey to the salvation of creation gradually unfolded.
You are responsible for how you respond to words, actions, and any scheme set up against you as you journey through life. These things often have only one plan, which is to destabilize you, get you to lose focus, and ultimately destroy your peace.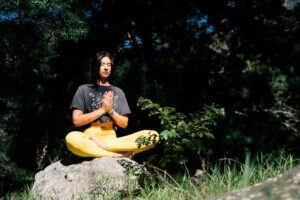 Learn to react to anything sent to tamper with your inner joy and peace. The enemy's primary goal is to ensure that you lose focus on your primary assignment in life and start chasing and fighting irrelevant battles! You must not respond to everything said or done against you immediately. Sometimes you shouldn't even respond at all!
I also had a period in my life when the only things you would ever see about me in the news were maliciously fabricated lies and horrible false accusations. Those things were designed to set me off on a wild goose chase and destroy my peace.
After initially bothering about them for almost a year, I decided to completely ignore both the accusers, liars, their fake news publications, and all their evil devices against me. I never uttered a word about any of it all again and just went about putting my life back together with God's help. I can boldly tell you today that it was the best thing I could have ever done for myself, and it remains one of my best decisions ever taken to date!
As I speak to you today, not only have their lies been uncovered and refuted, but even their evil publications and news articles have virtually all been deleted by them! "And the Lord shall fight for you, and ye shall hold your peace," remember?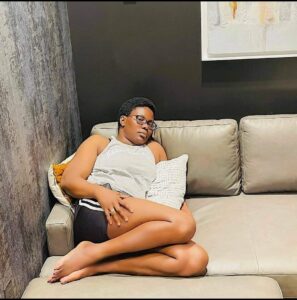 Please don't allow your peace to be stolen and your focus destroyed by the enemy's coordinated attacks against you, my dear ones. Always remember that you are of great value to God and humanity; hence they must try to wreck you because of that which you carry on the inside and may even already be doing.
Learn always to control how you react to things sent to wreck your focus and steal your peace, and you will become and remain an outstanding achiever all the days of your life!
May God grant us all the patience to endure and the wisdom to overcome…Amen.
By: Dr. Sandra C. Duru