Are you tired of trying to be what you could never be? Are you trying to live your life like someone else or do you wish to be like someone else and all efforts to be like him or her is not working out and you feel like you're a failure? If these are your chronic feelings, my first guess would be that you are not currently happy with your life or with parts of your life. It could be your job, relationship, environment or even insecurities you've carried throughout your life.
I think you just have to realize that everyone on this earth is different in their own way. Not one person has the same path in life. Everyone is different. No one is perfect. People may appear perfect on the outside, but you have no idea what goes on in their head or what they've been through or even going through.
You need to learn to love yourself. Accept that you are unique. You have to love your quirks! Realize that yes, everyone is different, but you're not alone! If you're a weirdo, there are other weirdos out there too! If you have depression, fears, you're not alone! Just try to love yourself and be grateful for the life you live.
In one of my outreach programs, a lady who has been through some of our weekly "mind & body exercises" said to me, Prof. Mgbeke, I often hate myself a lot. I despise my life as a whole. And sometimes I wish I was born as someone else, or maybe wish that I have never been born at all. Sometimes I wish I was not born into my family. I was touched by her honesty and the boldness and the trust that she has to share her feelings with me. That was a very good opportunity to work with her to get her out of that bad feelings and state. And also help her rediscover herself and start to appreciate her true self. Then, we can get to the second phase gradually, where she needs to improve her life, add value to her life and regain her confidence.
Do you know why she felt that way for a long time? It's because she overlooked the good things happening in her life instead of the bad things she has about herself and how her existence matters to others.
I know, it's hard to think of the good things while your mind is dominated by self doubt, fear and negativity. At the very least, she imagined herself if she was somebody else, it wouldn't be better either. The person she's wishing to be like, doesn't have a perfect life either, but the way that person carries on and appreciate everything around him or her, and understands that there's no perfect life makes the best out of his or her relationship with others and makes the person appears happier, richer, and more successful.
I think there are a lot of people who will sometimes reach a point in life where they look at themselves and feel dissatisfied, frustrated, and disappointed with who they see. And the reason they aren't happy with themselves, and the reason they wish that they didn't have to live their life as this person they've become, the simple reason is because they see someone who hasn't been taken care of the way they should have been, the way they deserve. They see someone in need of attention, love and affection. They see someone who hasn't been respected. They see someone who is a failure because they haven't gained admission into the university of their choice. They see someone whose world is crumbling because their friends are all working in big companies and they are yet to secure a good job. They feel like nothing good happens to them because their age mates are doing better than them and they are still struggling to survive. They see someone who hasn't had something so necessary as love and compassion shown to them. And the worst part of it all is that the person responsible for the negligence, the bad feelings, the negative thoughts, the disrespect, and the abandonment; the person who didn't give and show love to this person that they no longer wish to be; that person was their own self.
They know that they were capable of treating themselves much better and giving themselves much more. And they know that they were able to do it all; they had every opportunity in the world. They know exactly how much potential they held right in the palm of their hands, and they know exactly how much of it they just threw away. They know that everyone is not the same and things happen at the right time and season, as long as we have done our part well. Seeing the effects of all their wasted opportunities and their forfeited potential, finding that their current condition is in such a poor state compared to what they know it could have been can make them regret the life they ended up living, and wish they had become someone else instead of who they are.
I hope that I haven't gotten you all sad and depressed yet with my sincere words and thoughts? Instead of wishing to be someone else, do you now wish that you hadn't made the decision to read more? Don't give up on Prof. Mgbeke yet, though. I do have some hope to offer you. And you might not like what bit of light I have to shed on this dark world of your despair. It might not make you feel any happier, but I was never aiming to please. My intention here has only been to inspire you, make you see more good in you, and do more to be yourself and appreciate the real you. Yes, to SEE more, DO more and BE more.
I have come to realize that everyone has a calling, yes, a ministry and a unique destiny that will make you feel fulfilled and happy if only we take our time to understand who we are, what we love doing, the things we do with ease and to others, they struggle to do them. Those are the things we need to focus on, pay attention to, develop and be more creative about, and turn them into TREASURES. We truly need to focus on who we are and answer our call, rather than wishing to be who and what we can never be.
If you don't answer your call, fulfill your ministry, you will never feel like you have achieved anything in life. Always be yourself, live your purpose and don't ever live someone else's life. You can not be someone else and still live your own life at the same time. You need to respect and appreciate your ORIGINALITY! Yes, your 100% UNIQUENESS!
Don't wish to be someone else. Be happy to be you. Be proud of yourself. Be very confident and strong in your own lane. Just remain calm, be smart, resilient and consistent. Don't be easily discouraged by anything or anyone. As our faces are different, so are our destinies and ministries. You are not feeling like you are doing well in life today, because you are not investing enough time on yourself and those unique potentials that you have, you are not doing what makes you happy, what you love to do and what you do with ease and yet impact lives positively. You have not discovered yourself and you have not been able to get on your own lane. You don't have a direction yet and you are still wandering around AIMLESSLY and trying your hands on too many things you don't have any business with.
It doesn't matter how much time you put in or the resources or energy you invest into it, you may be on the wrong path.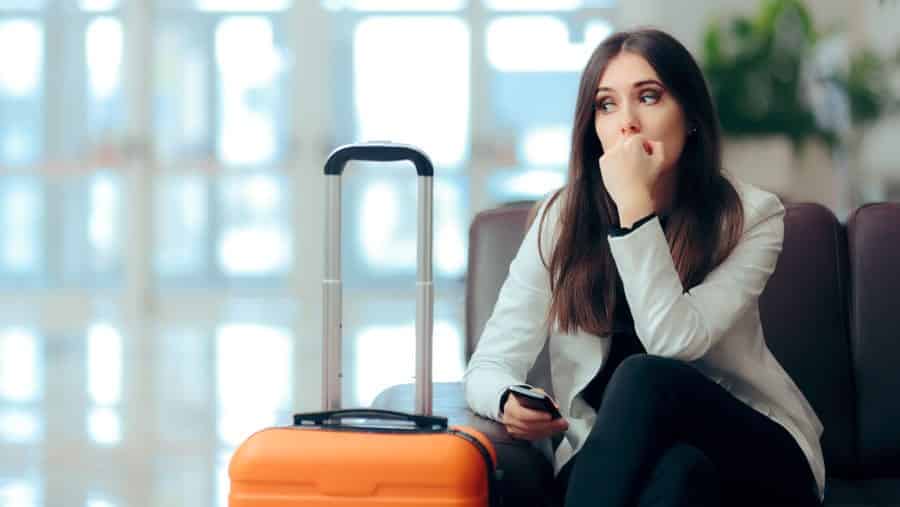 You may be doing those things to sustain yourself and your family or to pay your bills, but you are struggling too much doing them. Unfortunately, you don't feel fulfilled doing them. You know that you don't belong there but you are either afraid to change your lane, quit or make yourself feel uncomfortable for awhile and rediscover yourself, get a well envisioned direction and mission, reorganize yourself and start afresh and finally get your life back together and on track.
Just like my good friend and big brother Terek Young said in one of his daily Facebook posts that; "If you wanna grow, learn to embrace discomfort. Comfort is not conducive to growth."
I completely agree with him. You have to step out of your comfort zone for you to make it happen. You can't lose weight or gain weight by just not doing anything or enjoying your comfort. You need to step up, step out, or step down and do something differently than you used to do.
You need to stop wishing that your family or your relationship was like your friend's, your neighbor's or even your colleague's. You need to get down to work. Write out the things to admire about your friend's, your neighbor's, colleague's or even any of your siblings and start fixing yours. You can make a positive change in your life and turn around most of the things you don't like in your life journey. Work on yourself, your environment, and then on your inner circle, could be your spouse, kids, family members or even your employees. It could be that you need to change just one bad habit or even your dress sense or just a very little adjustment in your body or behavior.
If you don't love your job, you have to do something about it. You either start saving up to start up a new business and have your own time and do your job well as it pleases you and succeed or fail.
You want to go to college, you have to do the right things. Study, write the necessary exams, pass and go to college. You can't just wake up, wish it and it happens. You have to work for it and earn it.
Nothing is difficult or impossible if you put your mind to it, if you are determined to get it done excellently well, and if you dedicate your time to do it, you will get it.
In conclusion, you have to be original and never try to be who you are not. That thing you do with ease and you don't value, maybe what the world needs and may be the changing or turning point for your life to become more meaningful, happier and more successful.
Your ministry maybe talking and not cooking. You know what I mean, you may not be needed in the kitchen or culinary area, you are not supposed to be there. Yes, you may be in the wrong place at the right time or in the right place at the wrong time. You may be needed to make people feel better, to make good decisions or choices, or to even be in a certain department of a media company. You may be a counselor or a therapist or even a comedian or an actor. You may be a fitness instructor or trainer and it's as simple as that, and you are wasting your time in the banking industry, yet not happy.
Stop stressing yourself doing things that you have no business with and things that make you unfulfilled in life. Life is interesting, sweet, beautiful, and enjoyable. Only if you know who you are and your ministry, you will feel fulfilled, be successful and be very happy doing your thing and being on your lane without wishing to be someone else.