You Can't Run From The Mountain You Are Born To Climb – Brace Up And Face It!
Many people come and go through life just existing and never making any meaningful impact. They live very ordinary and monotonous lives that revolve around a few mundane activities that require little or no extra sacrifices.
These people make up the numbers on earth, and billions of such have come, gone, and are still in existence amongst us right now. Then there is another class of special people even before they were formed in their mothers' wombs because they already have a prepared path and particular assignment ahead of them.
Sometimes, many such people delay or even outrightly refuse to follow their destined path. But, eventually, virtually all of them come back to what they tried to dodge before, and quite a number of them accomplish their purpose in humanity and are renowned for it today.
Many of us have talents and callings that we know we should be exploring and profiting both humanity and ourselves, but we have not embraced them just yet. We are either too scared, stubborn or just being rebellious towards the soft, still voice in our soul that keeps nudging us towards this great destiny prepared for us by the Creator.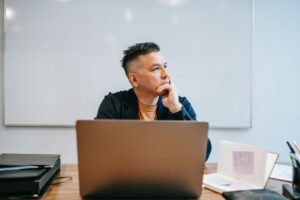 The bitter truth is that, no matter how much you hide, you cannot run from a mountain you are born to climb. So, you need to brace up and conquer every obstacle in your path to greatness because you have everything you would ever need to succeed already deposited in you.
When you know that there is a gift inside of you that yearns for release and manifestation, do not continue ignoring and rebelling against it, as this may lead to God having to arm-twist you if HE wants to use you for that purpose or completely dump you and equip someone else to do it.
While the former can be quite unpleasant and even very bad for anyone put in that state by the Creator, the latter is even worse if you get moved on into irrelevance like that. Remember the story of Jonah, the preacher, and how he ended up in the belly of a fish for three days because he refused to climb the mountain he was born to climb when his time came? We can imagine that that was not a pleasant experience for him, but he eventually got the job done, didn't he?
A "mountain you were born to climb" simply refers to a very significant thing or mission you have been divinely equipped for from birth. We often know these things, but many factors today make us want to turn our backs on them and keep living for ourselves.
For many years, even since I was a child, I'd always known that my gift with nature and herbs was not just unique but also divine. But, I had other plans and ideas for myself and spent the early part of my years pursuing those other desires.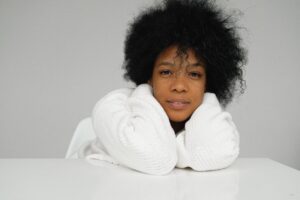 Did I flourish at them too? Yes, I did, but God had other plans for me, including my natural gift. In HIS time, he arranged for my "fish" to swallow me in 2016 when it looked like Edith, and the entire world had ganged up against me! And, just like Jonah's fish took him to where his destiny was to be fulfilled and dropped him there, everything that happened to me from the moment I stepped out to deliver my third child, Dikesinachi, was all part of the "swallowing and releasing" process to move me to where God wanted me.
You were not created or born for only you, my dear ones, especially with the kind of gifts and unique talents God has deposited in you. You must either conquer the fear of uncertainty and failure that seeks to render you invalid or learn to move on with your life and purpose despite it being there.
When you build your faith to this point and take action, the sky is only your starting point, and things can only get better for you from thereon. You cannot run from a mountain you were born to climb, so you must brace up and face this challenge! Well…unless you would like to get swallowed by a fish too.
Do have a fruitful day ahead, and stay blessed always; Amen.
By: Dr. Sandra C. Duru