You Can Never Have A Positive Life With A Negative Mind!
As I awoke this morning and slowly began meditating on what to share with you all again today, I hardly find it surprising that I am still stuck on this issue of the mind and how powerfully influential it is on our lives.
I am even starting to believe that this series may be for one particular person or a few persons out there, and I am all for it. The essence and hope of these daily devotionals are that I may be able to help someone see beyond their past horrors, present challenges, and limitations, and see the fantastic gloriousness that awaits us all if only we yield and position ourselves right.
So this morning, I have a simple question for us. There is a scenario I'd like to paint with this question, so do kindly indulge me a little bit, please. Now, my question is: Have you ever had a garden or farm where you planted grains of corn, but in 6 months, you went there and, lo, an apple tree was growing there instead of maize? Or, have you ever poured fresh pepper, onions, ginger, and garlic into your blender to grind, but at the end, you opened the lid to pour out your blend and, lo again, you got an apple, dates, and banana smoothie instead?
All these are impossible, right? Well, do you know that this is the same thing that many of us do with our lives daily? Many people genuinely desire to have a very good life and excel at all they do. Unfortunately for them, though, they are stuck in an endless cycle of negative thoughts and a profoundly pessimistic mindset about almost everything in life.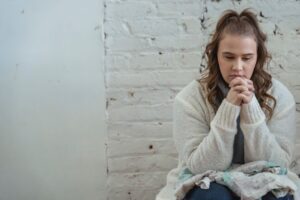 I know you have already heard this about one billion times before, and you've also probably read scores of books and messages that teach this same thing, but that doesn't change this infallible fact: You are a product of your thoughts, mindset, beliefs, and expectations!
You can never have a positive life with a negative mind! Just exactly as you cannot get an apple smoothie out of your blender when you put in fresh pepper and onions, a negative mind can never give you a positive life too! Our lives are like a computer system; what you put in is what you get out of it. Garbage in, garbage out, remember?
To improve the quality of your life, you must improve the quality of your thoughts immediately! And as mentioned earlier, I know you've seen a lot of materials with a lot of "how to's" when it comes to improving the quality of your life through your thoughts. So, I will only mention and leave you with one thing right now.
The human mind is the most powerful processor ever made. It feeds on every tiny detail and information you come across and, in turn, translates these and feeds them back to your mind's "command center" as your thoughts. This happens at the speed of light and is a never-ending process that stops only when you permanently close your eyes in death. Of course, I'm very sure that you already know that our thoughts form our mindset and disposition to everything in life, and this, in turn, determines all our actions, right?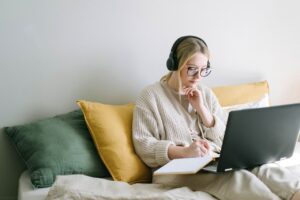 This is not inspirational or motivational jargon or cliché. It is the very truth upon which this earth itself is sustained. If you want to live a positive life and consistently see positive results, you must cease from negative thoughts and conclusions today!
Your mind is the fertile garden God has given to you to shape your life and existence. Write a glorious chapter with the pen of your thoughts by dwelling only on the positives of every situation constantly! May God grant us all the peace to see HIM, that we may remain calm during life's boisterous storms, amen!