You Can Hit The Restart Button Anytime In Life – Age Doesn't Matter
We are all given something in life, yet none of us have it. It is an administrator of the days and that we mark even our years on this earth by. We know and call it "Time," and we all measure it by the seconds, minutes, hours, days, weeks, months, and years as it goes by.
Now, one thing that has never ceased to baffle and bother me is the number of people that I have either seen directly or heard about how they've given up on pursuing and achieving some goals again in their life because they feel that their "time" has gone.
Yet, this remarkable phenomenon called time is neither friend nor foe to anyone. It is a respecter of those that know how to manage it well yet does not ever wait for anyone for no reason. We have also all been given this gift in equal measure for every day we wake up to life.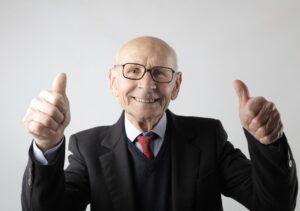 So, let me ask you, my dear: What is that thing that you deeply desire to do but feel that "the time" has passed for you on it? Have you ever thought about the fact that the time may have passed for you to do it yourself physically, but you now have more than enough time to impart that knowledge or skill to countless others?
You can then sit back and watch several mini versions of you doing that same thing worldwide, and even in bigger ways than you probably could have done it too.
What is that valuable thing that you know how to do but have stopped for a while and now feel as if the world has left you behind and your time is gone? Permit me to share what I do in situations like this with you, would you?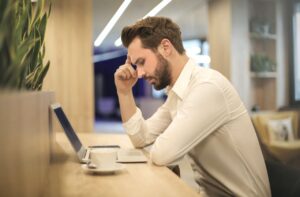 Personally, if I ever catch myself wanting to believe that I cannot attain any goal or hit the mark I'd set anymore because my "time has gone by," I immediately set my mind back to these few people:
(1) Former Nigerian President Olusegun Aremu Obasanjo loves to keep fit and exercise regularly, so he held a novelty match to mark his 80th birthday recently – and he played in it, howbeit a few minutes, but he played.
(2) Colonel Harland Sanders founded Kentucky Fried Chicken (KFC) when he was 65-years-old. All he had back then was his monthly $105 Social Security cheque from the government. Today, that franchise has over 15,000 outlets worldwide and more than 5,200 outlets in the US alone.
What is your excuse again, my dear? Even the biblical Abraham and his wife Sarah had Isaac when they were 100 and 90 years old, respectively, because they had faith in HE that had promised. I ask you again, what is your excuse for giving up again?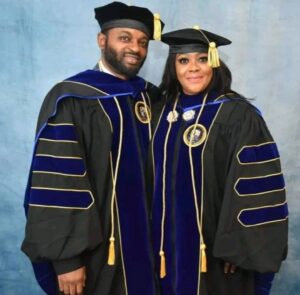 Come on; you can hit the restart button anytime in life because age doesn't matter! You are only as old as you think you are, so don't let your heart believe you are past achieving anything you desire because you're already "too old."
Dust off yourself and keep going, champion…you will surely get there someday, and the world will gather to celebrate you too. Remain blessed and always lifted, Amen.