Prof. Mgbeke's Sunday Sermon: December 11, 2022.
You Are Your Works – Faith Is Actions, Not Your Words!
It's another blessed day and opportunity to be alive again and well. Many have not lived to this moment, but you and I are not only alive, but we're well and able to do anything we want. All glory, honor, and praises are to HIM!
I want to share with us today about a sad deficiency I have observed in many people, especially those who ought to know much better because they're supposed "children of God" and should understand HIS nature.
My shared text will be from the 11th chapter of the book of Hebrews, as there are some exciting things here to observe.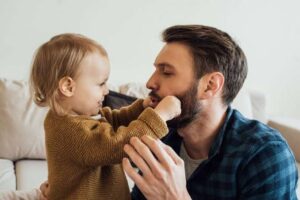 Now while many people think that they know what faith is and all it's about from the first verse of this text, many actions and decisions they take make it very clear that this cannot be further from the truth. Many are quick to call and tag themselves "men and women of faith," yet there's almost nothing about their lives that align with their words.
Faith is not about what you say; it's more about what you do. You are your works; hence faith is about your actions, not words.
The Apostle Paul says in Hebrews ‭11‬:‭6‬: "But without faith, it is impossible to please him: for he that cometh to God must believe that he is a rewarder of them that diligently seek him." This is much more about your actions, lifestyle, and the principles you abide by daily than any of the words from your mouth.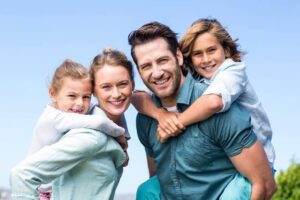 For instance, a parent who gives birth to children and abandons them to fend for themselves but claims to be a "Wo(man) of faith" and quotes the Bible to back themself up. Yet, s(he) forgets what this Bible says of their kind in 1 Timothy 5:8: "But if any provide not for his own, and especially for those of his own house, he hath denied the faith, and is worse than an infidel."
How are you living your life every day? What do people know you for? Are you living worthy of the profession of faith you have, or are you constantly "denying the faith" with your way of life? You are so much more than the words you say, my dear brothers. Your faith without works, like Apostle James says, is dead and practically of no meaning and value – read the book of James chapter 2.
And what about the women, too? How much of your faith reflects in your life and daily actions, or do you live as you want to and think you genuinely please your Maker?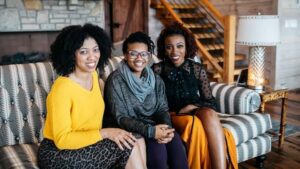 King Solomon said: "Every wise woman buildeth her house: But the foolish plucketh it down with her hands." – Proverbs ‭14‬:‭1‬. Faith is a fruit of the spirit that produces many other virtues like wisdom, patience, love, peace, and many other qualities that makes you a blessing to everyone anywhere you are. Faith makes you a builder, not someone who destroys her home or any other person around her.
Let me leave you with the Master's words today: "Ye shall know them by their fruits. Do men gather grapes of thorns or figs of thistles?" – ‭‭Matthew‬ ‭7‬:‭16‬. A person is known by their actions and not just by what they say because you are your works, words.‬
May the Lord help us to be more like HE wants us to be in every area of our lives, and may we learn to be much more deliberate about our actions in the name of Jesus Christ; Amen!
Ana eji Uche eme ihe! Read more…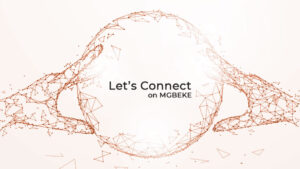 Do you want to support our charity work? Click on the link below: