You Are On Schedule In Your Time, Not A Failure!
As I stayed in bed to meditate this morning, a word came to my heart for someone today, and it may be a brief exhortation.
"I returned, and saw under the sun, that the race is not to the swift, nor the battle to the strong, neither yet bread to the wise, nor yet riches to men of understanding, nor yet favor to men of skill; but time and chance happeneth to them all." – Ecclesiastes ‭9:11‬.
Time and chance happen to them all, God says about us, which implies that there is not one soul in existence who will not get their chance and have their own time come too.
An understanding of this divine truth is very vital to helping your heart be settled during all life's storms raging around you. Does this mean that you don't have to put in any work to have your dreams and vision actualized? No, it doesn't. Of course, you must pull your weight!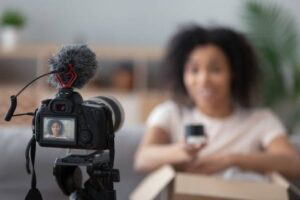 A person is tagged as being "lucky" or "blessed" whenever their time comes, and people see them excelling and prospering, but do you now realize that their time came with their chance too? What if they hadn't prepared and had been doing nothing to develop themselves before their time and opportunity came?
From the tender age of 10 and even earlier in life, I had been learning how to write, build confidence and competence in public speaking, and also develop media content that could intrigue and captivate my peers and grown-ups alike. I prepared myself like this for years, so I wasn't fazed when my time and chances started coming around.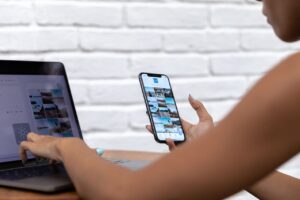 I took those chances by creating media content for major media and broadcast houses, including the Nigerian Television Authority (NTA), Murhi International Television (MITV), Star FM 101.5, and several others, while I was yet but a teenager, and I have never looked back ever since!
Many people would look at me back then and say, "Oh, this child is so blessed and lucky," but almost none of them referenced that I had been preparing for those chances years before they showed up! Many of them tried to rise against me because they felt that I was too young to be considered for the roles and opportunities I got, but God silenced the mouths of the lions against me, and HE has continued to do so all my life!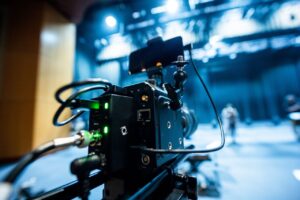 Please note that we are not all wired the same way, though, and our times are in God's hands. For some, it seems to come very early, while it takes much longer for others. No matter what it takes, find your purpose in life and continue to build competence, and develop good skills in it. Your time and even chances will surely come!
Stop listening to all the negativity around you, and that evil voice sent to derail and demoralize you into thinking you are worthless or forgotten. You are right on schedule in YOUR time, so you are not a failure! Let them keep asking and saying all their negative crap, but pay them no more attention than you would an earthworm crawling under the grass in your yard.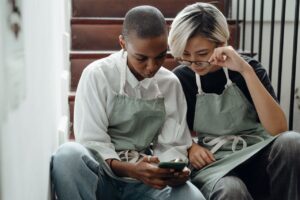 Your time and chance will surely come, so keep preparing yourself for it. It is as sure as the day will break after the night hours are over. You are not a failure because your time and chance haven't come…you are right on schedule, my dearest brothers and sisters!
May God grant you the mental toughness to keep sharpening your skills and tools while you continue to wait for your appointed season; amen!
Have a blessed day ahead.
Prof. Mgbeke loves ❤️ you.
#PROFMGBEKE