You Are Headed Where You Are Meant To Be – Relax!
One of the most dominant worries many grownups, especially in lesser economies worldwide, have as they go through life is how things will turn out for them and the families they get to start having eventually.
This mental space is a terrible place to be, as it is filled with limitless worrying, anxieties, and heart palpitations that are very unhealthy for anyone. This phenomenon may be strange to some of you reading this right now, yet it is the reality of countless others worldwide. And then, there's even more…
Many grownups in better economies and climes have their prevailing worries too, and it is mainly about the direction that their lives are headed and if they're truly living instead of just existing. This last part is also added to the worries of those in lesser climes, which makes things even more demanding and challenging for them.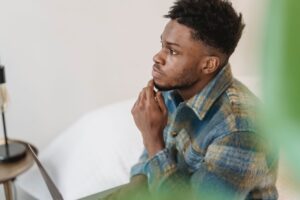 I have a word for every one of you this morning, though, and this word applies to all and sundry. No matter who or where you are in the world, this is a universal truth that anyone can apply anytime they feel lost and unsure of themselves.
Have you ever asked yourself how and why you are still alive and fighting despite all the travails, toils, and trials that keep piling up against you in life? Have you ever pondered upon how it is that day by day, no matter how little or much, something passes through your hand or your path that somehow sustains you till the next day?
Many times in life, our biggest problem is not the alarming odds stacked against us but our inability to be genuinely grateful for the so-called little that we have received. We are so quick to always fall for the enemy's trick, which entails him magnifying our challenges till they block out our entire line of sight. At this point, we always fail to see all the little daily mercies and favor we continually enjoy as God keeps preserving us.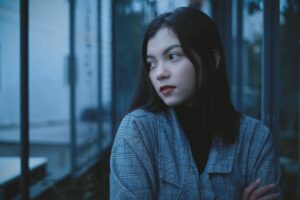 Do not let anxiety and worry drive you into a bottomless pit where you will never be able to realize that God is always good to you, no matter what your situation is. Do not allow those trials and tribulations to make you feel like your entire life is worthless because that cannot be farther from the truth!
Your setbacks and shortcomings are but temporary bleeps in the history and journey of your life, and you should never again lose sleep over any of these things! My dearest ones, you are headed right where you are meant to be. Relax and quit fretting and killing yourself with avoidable sadness and worrying.
What is the fundamental truth I promised earlier? It is a simple pattern of living whereby you don't ever allow yourself to miss out on one good and the progressive thing you were able to do that day by keeping tabs and staying thankful for it all day. There is always a silver lining in our clouds, no matter how heavy the rain clouds are.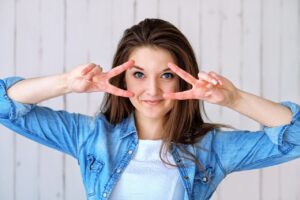 Find your silver lining and daily be grateful for it. This attitude of gratitude is undoubtedly going to start opening the doors you need for you so that, soon enough, your profiting and progress will become known to all.
Worrying, fretting, and possibly becoming hypertensive in the process is a trap that you should never fall into again. Relax, my dearest ones; you are headed where you are meant to be, and you will get there in no time!
Do have a fantastic day ahead.
By: Dr. Sandra C. Duru