You Are Allowed To Grow And Outgrow Yourself!
The only person allowed to put a lid on your potential, skill, development, growth, and success in life is the one reading this soul tonic right now – yes, you!
No other person in creation has the right or power to put a lid on your potential or determine how far or where you can get to in life. The only reason why many people suffer from this type of affliction from others is that they give them that power over their lives.
You already have one God, the Creator and Maker of everything in existence, and I boldly say to you that HE is more than enough. Please don't make an object of worship out of any other created being, no matter who they are, what they give to you, or their role in your life.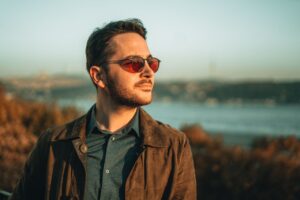 My dear, you are allowed to grow and even outgrow yourself! Your daily target as you wake up must be to ensure that there is never a better yesterday in your life. This applies to everything you do and every area of your daily life, including work, business, relationships, marriage, family, etc.
This level of commitment and passion for constant growth and development will help you ensure that there is never a limitation to what you can achieve in life, as you will be getting better and stronger at anything you lay your hands upon every day!
At the age of 12, I was very sure that I wanted to do great things in the Nigerian media and leadership circles, so I set a daily target to constantly build and develop relevant skills to help me achieve this goal.
I knew my only limitation was myself, so I began to relentlessly and doggedly drill myself in this regard. By the time I was 16, I was already a known figure in the media – television, and radio – and this eventually got me noticed and opened doors of leadership for me to exploit, too. Today I own my media firm, the leadership institute, and other platforms for the dream job and I am living my purpose in life.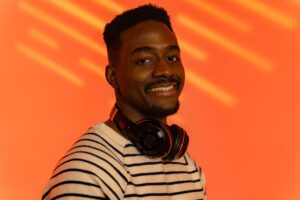 You are your only competition and regulator in life, and I need you to know and believe this today that you are allowed to grow very satisfactorily and outgrow yourself by setting and constantly breaking every growth target you set for yourself.
Today won't be a bad day to start, too, don't you agree?
Do you want to support our charity work? Click on the link below: 
For your news, real stories, Let's Connect, and adverts, click on the link below: