Worrisome Point To Note As Nigerian Man Commits Suicide After Shooting Wife, Killing Mother-In-Law, And Fleeing With 3-Month-Old Son In Texas
A Nigerian man living in Texas, USA, has reportedly committed suicide after shooting his wife in the head, killing his mother-in-law, and initially absconded with their 3-month-old son before eventually taking his life after the police cornered him.
According to Montgomery County Sheriff's Office deputies, Obinna Igbokwe, 41, allegedly shot and injured his wife before shooting her mother to death at their home in 30120 block of Aldine Westfield Road, Spring, Texas, recently. The deputies have also revealed that the late Obinna was reportedly arguing with his wife over the custody of Mansa, their 3-month-old son, and this spiraled out of hand and led to the shooting.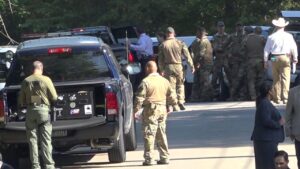 Obinna shot his wife, Tangela Igbokwe, and her mother, Linda Larkins, in the head in the presence of their 14-year-old son, who ran to the neighbors to get help. Linda was subsequently pronounced dead at the scene, but Tangela somehow survived but is now in critical condition.
He then fled the scene in a 2008 white Honda Accord, later spotted by officers from the Ennis Police Department who gave chase. Sadly, after a short pursuit, Obinna reportedly pulled into a parking lot and shot himself in the head before the officers could apprehend him. All life-saving measures and procedures were reportedly applied to save his life, but he eventually gave up the ghost at a hospital in Dallas.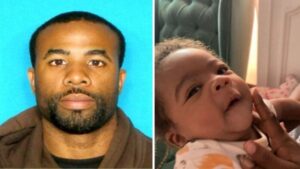 A statement from the Corsicana Police Department revealed that Obinna had dropped off Mansa at a hotel in a car seat and reportedly said he would be right back. He never returned, and police say that the baby has been retrieved and is now back with his family.
The Montgomery County Sheriff's Office statement said: "Our hearts are with the family affected by this tragic and horrific crime, and we are working with the victims to ensure they receive support and assistance."
The worrisome point to note in this tragedy is the fact that this could not just have happened out of the blues. There must have been a history or streak of violence in that household that was never reported and properly handled before things spiraled out of control on that fateful day.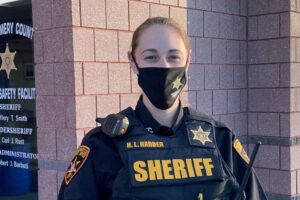 Nobody pulls a gun out over an argument and starts shooting people in the head if he hasn't been very physically violent with them before or even threatened them with that same weapon before.
This brings us again to the same thing we've been hammering on here for a few months now: Your marriage vow is for better, for worse, and not for better, for dead! My dear people, if your partner is abusive and degenerates to physical abuse – either male or female, please, don't hesitate to get proper help and run for your life!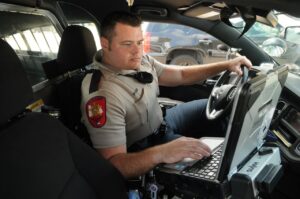 May we not become evil, tragic, and unfortunate statistics like this poor woman and her mother here; Amen.