Will Jada Pinkett Smith Be Boycotting The Oscars Again After Hubbie, Will Smith Got A 10-Year Ban?
The Board of Governors for the Academy of Motion Pictures Arts & Sciences, popularly known as The Oscars, has recently announced that it has decided to ban singer, rapper, comedian, producer, and actor Will Smith from attending any Academy programs or events for the next 10 years with effect from Friday, April 8, 2022.
The decision was reached and announced after the Board held a meeting to discuss the ugly events during the last Oscars 2022 between Will and the event's host, fellow comedian, and actor Chris Rock. If you may recall, Will had walked up to Chris and slapped him on stage because the comedian made a joke about his wife, Jada Pinkett Smith's shaved head while preparing to call out an awards category.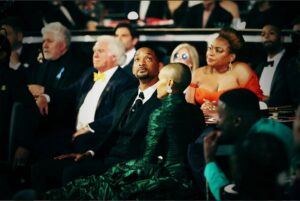 For the duration of his sentence, the Academy says that Will shall not be allowed to virtually or physically attend the Academy Awards and every other Academy program or event also. This decision follows the previous acceptance of the actor's resignation from the Academy last week, and Will has stated that he "accepts and respects the Academy's decision."
The Academy President had been forced to move their board meeting forward so that they could quickly resolve the actor's case after he had tendered his resignation from the Academy on April 1, 2022. An official disciplinary investigation had been opened two days before Will resigned (March 30), and a decision was not expected to be announced until April 18, 2022.
Will had since apologized to Chris a day after the Oscars via his Instagram page. Still, the comedian is yet to issue an official statement regarding his assault as he firmly refused to press charges against Will.
Speaking about their decision, the Board of Governors said:
"The 94th Oscars were meant to be a celebration of the many individuals in our community who did incredible work this past year; however, those moments were overshadowed by the unacceptable and harmful behavior we saw Mr. Smith exhibit on stage.
During our telecast, we did not adequately address the situation in the room. For this, we are sorry. This was an opportunity for us to set an example for our guests, viewers, and our Academy family worldwide, and we fell short — unprepared for the unprecedented.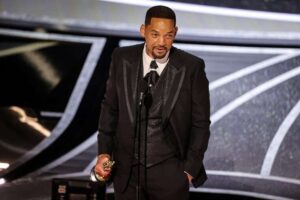 We want to express our deep gratitude to Mr. Rock for maintaining his composure under extraordinary circumstances. We also want to thank our hosts, nominees, presenters, and winners for their poise and grace during our telecast.
This action we are taking in response to Will Smith's behavior is a step toward a larger goal of protecting the safety of our performers and guests and restoring trust in the Academy. We also hope this can begin a time of healing and restoration for all involved and impacted."
Seeing that the Academy has now banned her husband for the next decade, though, we cannot help but wonder: Will Jada Pinkett Smith be announcing another boycott of the Oscars as she did in 2016 because of her husband's ban now? Hmmm…we very much doubt that.
According to reports, Jada has finally spoken publicly about her husband's physical altercation with Chris during the awards ceremony, and her statement was not in support of Will. Yes, you read that right! The award-winning actress and Talk Show Host is reportedly saying that she "wishes he hadn't gone and slapped Chris like that," adding that such behavior is totally unacceptable.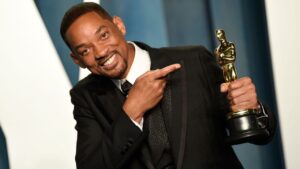 What is worthy of note, too, is that it is not stated anywhere in her alleged comments that she acknowledges the fact that he did what he did to protect her, which teaches us a few lessons we would like to share with you here.
(1) Don't ever go out of your way to do something drastic because you want to please someone who has nothing to lose if the consequences of your actions are grave. If the axe would be coming down on anyone for what you're about to do, at least make sure that you wouldn't be the only one within touching distance of its blade.
That way, even if they come around later and blame you for standing up for them, at least you'll have the consolation of knowing you're both getting punished for it.
(2) No matter the pressure you're under and how much adrenaline is rushing through your veins, whenever something happens that you find provocative, always think of the aftermath and weigh the consequences before you jump to take any rash actions! To be angry is easy. But, to be angry and not sin is the hard part, and that, my dear Mgbekes, is what we are required to do consistently.
(3) Marry a partner that will not throw you under the bus in public no matter what you do or how bad you mess up! This is extremely important for many things, more than just your mental health, sanity, and safety. A partner like that doesn't care whether you live or die as long as they're fine and doing well. That is the exact opposite of what a marriage and true love are all about!
Luckily for Will, though, his ban does not stop him from getting nominated or even winning another Academy Award during the duration of his sentence. His "Best Actor 2022" Oscar for his role in the "King Richard" can also not be taken away from him because, according to the Academy, they do not have the legal authority to reclaim it from him.
Well, at least it's not all gloomy for him after all. Will has also placed all his pending and ongoing movie projects on hold until further notice, and we hope that he does learn from this bitter experience and takes enough time to reflect on all that's happened recently.
"A-na eji Uche eme ihe!"
#PROFMGBEKE