Why Parents Must Be Their Children's First Role Models And Friends – The Judge Ketanji Brown Story.
Sometimes, our faces express a ton of emotions, and each one flashes across our eyes as we look on at whatever it is that draws those reactions from us.
This picture was taken by The Times photographer Sarahbeth Maney during the Senate Confirmation Hearing for United States Supreme Court Associate Justice nominee, Judge Ketanji Brown Jackson, last week. It opens up a well of emotions and memories inside of me in many ways.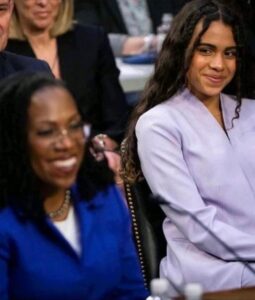 The photo profoundly resonates with me and my "Superwoman," Anita, as it depicts a look that we have shared several times in the last few years now. Anita is my first child and my only biological daughter, though I have so many adopted and foster daughters and sons.
It shows Judge Ketanji's daughter, Leila, staring at her mother with so much adoration, respect, pride, love, and admiration, and I guarantee that it can melt any heart that gets to see it.
Moments like these do not just happen, though; they are the result of not only glorious moments to celebrate a parent but a reflection of an existing lovely bond with the children as well.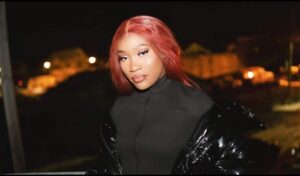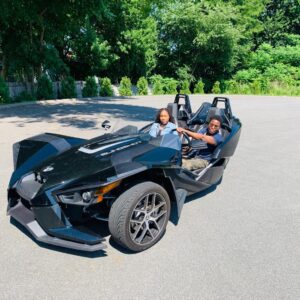 I firmly believe that a child that sees you being recognized publicly for a life you live and preach privately will surely adore you like this! So, here is why I believe that parents should be their children's first companions, role models, mentors, confidants, and best friends.
(1) Children do more of what they see being done than what they're told to do. Please do not allow anyone else to become their first confidant, mentor, or friend!
This simple fact has been well proven in several disciplines worldwide, and here's why it can become a dangerous thing.
Your children will do more of what they see you do than what you tell them to do. If you allow a totally strange person, or even a friend or relative, to have this kind of influence over your children, they will become more of them than you!
Sometimes it's not a downright awful situation if this happens, but that's only when such a person is of remarkable integrity and character. If it is the other way around, then may God help you recognize and regain control before it is too late!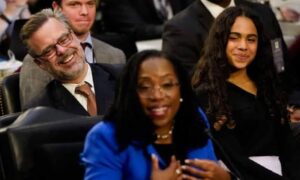 (2) Your experience and Godly counsel will save your children from avoidable calamities, heartaches, and distractions.
When your children see you as their number one mentor, friend, and confidant, it helps you stay one step ahead of anything the enemy could be trying to use to trap and destroy them. You will be able to guide and wisely instruct them, and even influence the type of friends they choose too.
Getting this right in your children's formative years and early adolescence means that your primary work is halfway done, and you shouldn't have too much to worry about as they age and mature in life.
The rest of your duty is to uphold them on prayers constantly, and they will turn out great eventually.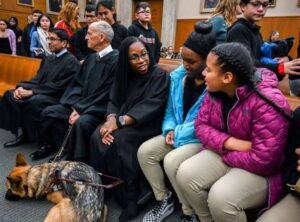 (3) Doing this helps to protect them from sexual, physical, and mental abusers too. Many things can happen to a child within the period they spend in school and even while they commute to and from there daily.
Building this kind of relationship with your children will help make them very accessible and comfortable enough to open up to you about anything they're facing.
Above all, always lead by an excellent example in your home and anywhere you are, and your children will follow suit and turn out right too. Who knows? You may also experience a surreal moment like this one shared between Judge Ketanji and her daughter here, too, one day.
May God continue to grant us wisdom and power to lead and protect the children HE has blessed us with…Amen!
By: Dr. Sandra C. Duru