Why Manchester United Have Tied Bruno Fernandes Down With A New Super Deal Till 2026.
Manchester United Football Club of England have tied their Portuguese talismanic midfielder Bruno Fernandes down to a new and "very improved" 4-year deal with an option for a further year.
The "Portuguese Magnifico," as he is fondly referred to at the club, arrived at United from Sporting Lisbon, Portugal, in January 2020, for a sign-on fee of £49.5 million. This new deal is now set to keep him at the club till 2026, at the very least.
While many pundits, rivals, and even fans of the Red Devils have both lauded and hated on him several times during his stint with the club so far, here is why we think the United hierarchy has moved to keep him at the club for another 4 years minimum.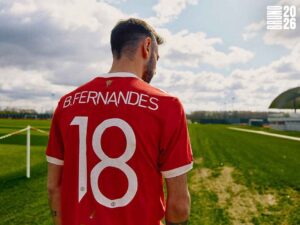 (1) Unquestionable passion for the game and the United badge: Since joining the club in 2020, the Portuguese maestro's work rate, passion, dedication, attitude, and, more importantly, end products on the pitch have almost been second to none at the club.
He is arguably one of their best players week-in, week-out, not just because of his talent but because of the way he always conducts himself on and off the pitch.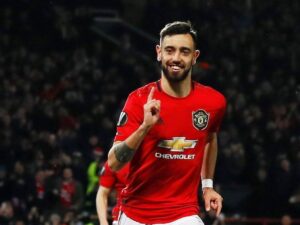 According to teammates and staff at United, Bruno is a great guy to be around and a great leader in the dressing room and on the pitch, even when he is not wearing the captain's armband.
It wouldn't be surprising to see him get elected as club captain during the tenure of this new contract.
(2) Incredible goals contribution for a midfielder: Bruno has scored 49 goals and made 39 assists in just 117 games, and he has won the prestigious Sir Matt Busby Player of the Year Award twice in his short time at the club so far.
He has also created more goal-scoring chances than any other United player in just 2 years at the club, and this he has done with a remarkable level of finesse and incredible consistency as well.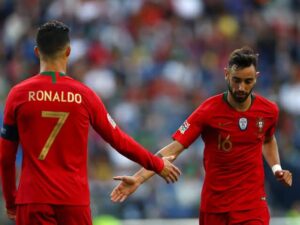 (3) Bruno is part of the very few genuine world-class players in the club presently: The fact is that bar David De Gea, Paul Pogba, Raphael Varane, new boy Jadon Sancho, and fellow Portuguese Cristiano Ronaldo, United currently have no actual world-class players in their ranks anymore.
For a club, the size, caliber, culture, and history of United, this is an embarrassing reflection of how much attention has been diverted to commercial activities instead of actual football at the club's administrative levels.
And, with the uncertainty surrounding the futures of Ronaldo and Pogba at the club by the end of this season, United would be damned to allow another stellar name to leave their ranks anytime soon!
Bruno Fernandes is undoubtedly an example of how much dedication to one's craft and diligence always pays off.
We wish him the best in this new phase he begins as Premier League opponents, Leicester City, comes calling at Old Trafford tomorrow, Saturday, April 2, 2022.