Mgbeke Sunday Sermon: January 8, 2023
Why Live Like An Oppressed Victim Again In 2023 When HE Has Ordained You gods?
Greetings to you all, my beloved brothers and sisters.
I want to believe that 2023 has started in the best possible ways for you and yours, and you are not going to let yourself settle for anything short of God's best for you this year, right?
The word for us today will be deeply profound, and I know that this will set some people on the right path to their limitless and deserved victories and testimonies this year by HIS power and mercies; amen!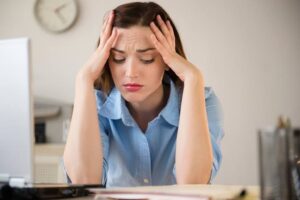 See, if there is one thing that I had always known but was sorely tested on and had to literally live every single day of 2022 by, it is the truth that I am neither the oppressed nor a victim. Oh, no, absolutely not! Not when I already know the purpose for my creation and the mandate that HE even gave me when I was formed:
"And God blessed them, and God said unto them, Be fruitful, and multiply, and replenish the earth, and subdue it: and have dominion over the fish of the sea, and over the fowl of the air, and over every living thing that moveth upon the earth." – Genesis ‭1‬:‭28‬.
Yes! The Creator of all things made you and I, and HE gave us dominion over ALL THINGS created. So, why should or would you ever allow yourself to be oppressed or victimized by anything or anyone, regardless of who or what they are?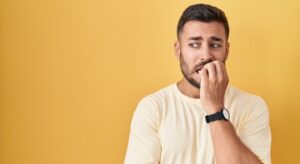 Come on! Don't you know that we can only be victims of laziness, ignorance, and poor decision-making? Yes, oppressors, destiny destroyers, and enemies of progress may have said you would not amount to anything in life and may have condemned you, but I want to let you know that most great men and women I have come across are either disowned, underrated, tagged "never going to do well," "not good," or were children of "nobodies" who none saw anything meaningful coming out of their lives, etc.
Oh, wasn't it written that "can anything good come out of Nazareth? – John 1:46" Yet God so ordained it that HIS Son would be reckoned with and famously called by that same region. I'm here to remind you all today that HE is still in the business of making the rejected and dejected in life into insurmountable champions!
Now, another widespread trick the enemy sets up is that most CHAMPIONS are always misunderstood and written off by the people who are supposed to encourage and support them. They get attacked viciously, bitterly, and coldly by the very ones who are supposed to uphold, uplift, nurture, love, and care for them, but it's okay.
Today I am boldly telling you that you are not any of the tags put on you by mere mortals; you are not the victim but the conqueror|winner|champion! This year, we will not be ignorant of "the wiles of the devil," but we will totally ignore all his tricks, schemes, and plots, and instead, we will focus only on God's immutable and irrefutable Words.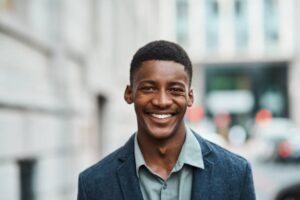 One of which you must never lose sight of this year is in this revelation God gave to David: "I have said, Ye are gods; And all of you are children of the most High. But ye shall die like men, And fall like one of the princes." – Psalm ‭82‬:‭6‬-‭7‬. Do you know why even our Creator sadly admitted that many people will "die like mere men?"
Look at the recording verse: "They know not, neither will they understand; They walk on in darkness: All the foundations of the earth are out of course." – Psalm ‭82‬:‭5‬.
And, when you relate this with what God also told this prophet here, you will see a clear message for you right now: "My people are destroyed for lack of knowledge: because thou hast rejected knowledge, I will also reject thee, that thou shalt be no priest to me: seeing thou hast forgotten the law of thy God, I will also forget thy children." – Hosea ‭4‬:‭6‬.
What is the message? Cling on to God's Word, will, ways, and damn everything and everyone else trying to drag you away from this truth from today! Why would you continue living like an oppressed victim when HE has ordained you a god here on earth and given you dominion?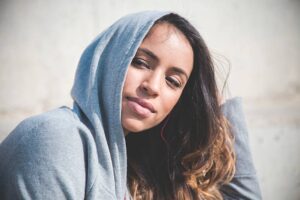 To live beneath or accept anything other than this truth is to short-change and demean yourself severely, and I plead with you today: Please, do better than that this year because you certainly can!
May God open your eyes to HIS limitless promises and boundless love, and may HE cause everything that has held you bound and tormented you for so long to be broken and disgraced in your life, in the name of Jesus Christ; Amen!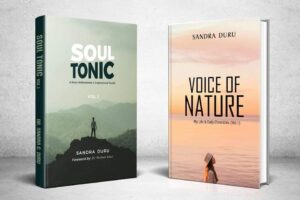 https://mgbeke.com/product-category/mgbeke-publishing-book-shop/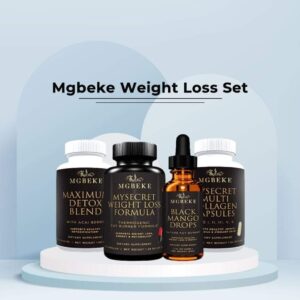 https://mgbeke.com/product/mgbeke-weight-loss-set/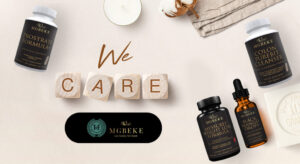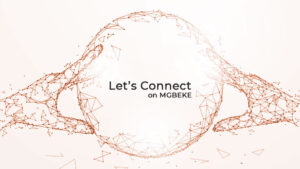 https://mgbeke.media/advertise-with-us/