Why Lagos State Governors & LABSCA Should Be Held Accountable For Fatal Building Collapses In The State
Structural Tragedy struck again in Lagos State, Nigeria, late yesterday, May 1, 2022, as yet another building located at 38, Ibadan Street (East), Off Muritala Mohammed Way, Ebute-Metta, collapsed with multiple casualties.
This morning, May 2, 2022, the confirmed number of casualties stands at two, and about 23 others have reportedly been rescued from the wreckage.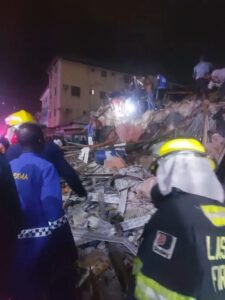 Search-and-rescue efforts are still ongoing at the site, with officers of the Nigeria Police and workers from the Lagos State Emergency Management Authority (LASEMA), the Lagos State Building Control Agency (LASBCA), Lagos State Ambulances Services (LASAMBUS), Lagos State Fire and Rescue Team, and other emergency responders currently working tirelessly there now.
Reports hold that an excavator has been at the site since 11 pm last night as efforts to rescue as many people as possible intensify.
In his recent update to the media, LASEMA's General Manager, Dr. Olufemi Oke-Osanyintolu, reportedly disclosed: "On arrival at the incident scene, an old three-story building was discovered to have collapsed.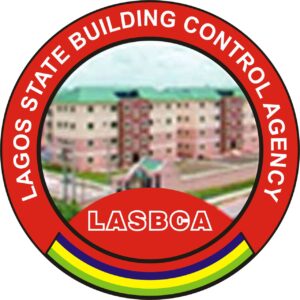 Further information gathered revealed that the incident occurred at about 10.56 p.m. with yet to be a determined number of people trapped.  Search-and-rescue operations are ongoing.
Twenty persons were rescued, while two sustained severe injuries and  have been taken to Lagos State University Teaching Hospital, LASUTH, Ikeja, for further treatment."
While the efforts of these government agencies cannot but be commended for their excellent response and courageous work, the Directors of the Lagos State Building Control Agency (LASBCA) and every governor Lagos State has had in the last 30 years ought to be held accountable for these tragic structural disasters.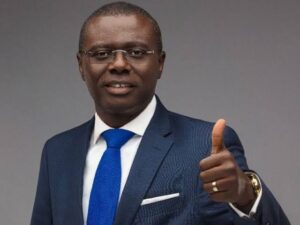 Why do you ask? Here are our reasons:
(1) Many of these buildings collapsing across the State are not even up to 50 years before they've collapsed and claimed many valuable lives and properties like this.
It begs the question – Who checks and approves the so-called structural plans of these death traps called buildings? If a structure meets the legal requirements for it to be built, there's no reason why it should collapse on its own in less than 50 years when it has people living in it!
Something is wrong with the plan approval process in LASBCA, and it ought to be investigated and dealt with urgently!
(2) None of these past governors in Lagos State can claim ignorance that there are terrible structures all across the State being approved and built during their tenures.
If they do, then it raises another disturbing question: Yes, you've set up Agencies for these things and delegated people over them, but does that mean you do not ever attempt to verify any of the reports you get personally?
Many of our so-called leaders are only rulers because they are so alienated from the people they reportedly serve that it makes one wonder if they even know anything about the word "service."
You may recall that in November 2021, another building collapsed in Ikoyi, Lagos State, Nigeria, claiming over 40 lives. This one was even a supposedly new building, which makes one wonder: What exactly are these LASBCA folks now "controlling" buildings in Lagos State?
It's time for the state and federal agencies to start doing their jobs diligently for the safety of our lives.
By: Dr. Sandra C. Duru