Why Do We Keep At It Even When It Seems Like A Waste?
Many times in life, there are things that we do consistently but cannot explain why we are so fond of doing them.
Then, there are some other things – like my daily motivational and inspirational write-up called "Soul Tonic," sponsored by Mgbeke LLC – that are a calling and a Divine obligation that I must fulfill daily.
It doesn't matter if I am ill, indisposed, or even not feeling upbeat about anything, these words come to me every morning as I wake up, and I am duty-bound and obligated to share them as they come every day.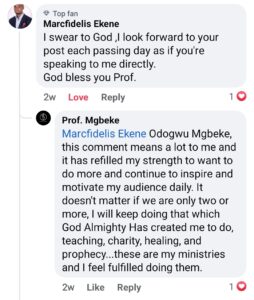 So, to know that these daily motivational and inspirational words are getting across to our target audience, and I'm even getting abundant feedback acknowledging this fact, is a kind of joy that I could never find words to describe right now!
This is why I keep fighting…This is why I keep writing…This is why I keep doing what I'm doing! Social media shadow bans, hacking attempts, and nothing else thrown at me can ever deter me from fulfilling this daily mandate. It's my calling!
The dream owner is the Creator Himself, and I am just a humble steward that HE deemed worthy to commit this to. It's going to take a lot more than all these and even more ever to bring me down because my source and inspiration are untouchable, and we are not GRACEMATES!☺️
To everyone that has reached out and keeps doing so to testify to the impact of this daily journal: Thank you very much for your kind words and encouragement. It means the world to me!🤗
Today I am going to share the testimony of one of the best authors based in the United States Of America with you, he is the author of: IF I WERE WHITE- Crime, Punishment, And Injustice. He has masters in Criminal Justice, Mr. Darrell L. Padgett.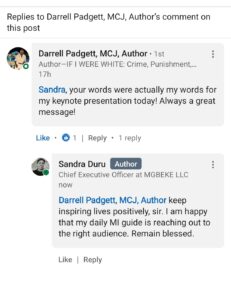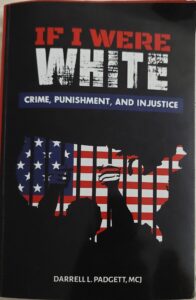 May God be with you all, and continue to bless you and yours, now and always…Amen!🙏