Whatever You're Battling With, Don't Worry – Life Itself Is A Struggle!
It's another beautiful morning today, and I dare say that it's also a lovely time to be alive and well. How are you doing today, my fabulous people?
There are many reasons not to be thankful and happy always, as we are instructed, urged, and encouraged to be by our Maker. These reasons, situations, circumstances, trials, and tribulations will always be around and with us for as long as we live.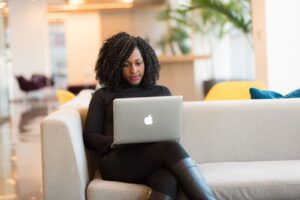 A wise man once said that there is a time appointed unto everything under the sun, and while listing out all these activities, he clearly stated that there is: "A time to laugh and a time cry. A time to die and a time to be born. A time to sorrow and a time to rejoice."
If we were to put these words in retrospect today and apply it to our everyday lives, we would agree| realize that our times and seasons are endless as humans, and there isn't any need to fret over any particular season or phase of unpleasantness. It will surely pass away!
My word for you this morning is short, direct, but as powerful as any lengthy epistle I could have ever written on any other day. Whatever you're battling and struggling with, do not let your heart be downcast with anxiety and worry. Life itself is a struggle and an enormous battlefield, but we have one significant advantage, consolation and motivation.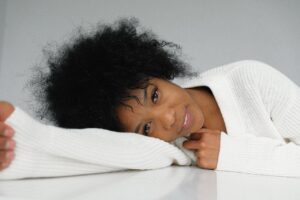 Almighty God is never blind to our tears, deaf to our prayers and cries, and HE certainly is never silent to our pain! Whatever traps have been set in your path, whatever trumped-up cases and fabricated lies have been raised against you, whoever has chosen to be an enemy of your peace and success in life, and whatever other things you may be struggling and dealing with daily, please remember this always: The Almighty God sees! HE hears! And, HE will deliver you! Amen.
I know that most times, you feel like these things are easier said than practiced and done, but I urge you to believe it with all your heart and hold to it because it works! When some vile, powerful, and very corrupt people in high places felt that I was an obstacle in their path while serving in my little capacity with the Standards Organization of Nigeria (SON) and the Nigeria Police Service Commission, presidency, they raised hell against me. They unjustly got me remanded in prison for over 9 months, but I was not broken and I WON after all.
They did all they could to break me and even made several attempts on my life, but my faith and resolve in God proved more potent than their evil lies and schemes! One after the other, all their fake charges and cases were dropped, I was discharged, acquitted, and reinstated, while many of them were dismissed, disgraced out of office, and some even died mysteriously in the process.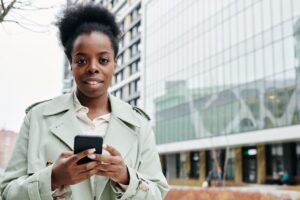 Oh, my dear brothers and sisters, I cannot say this enough: God sees! HE hears! And, HE will deliver you! No matter what you're up against today, never let your heart sink into despair and worry! Hold on to your faith in the One who made all things, keep your head up, and your salvation and profiting shall surely appear sooner than you think!
Do have a glorious and worry-free day ahead. Cheers!
By: Dr. Sandra C. Duru