Whatever Your Heart Believes, Your Life Will Conform To – Stay Positive Always!
There is a process to achieving any feat in life, and I mean anything at all! I know that many so-called motivational speakers have somehow bastardized this till many now see it as being just a cliché.
I assure you, though, that this can not be farther from the truth. This process is as potent as it looks simple: "Conceive a dream, idea, or vision. Believe it with all your heart, soul, body, might, AND pursue it relentlessly. Achieve your goals and celebrate each one as you do."
Now, as your beloved Prof. Mgbeke, you know I will not feed you any "aspire to Maguire and perspire" nonsense. That is as useless as Manchester United fans lament that their defender is! Lol. Seriously, though, I need to say this clearly, and I pray you understand it now too: Any dream, goal, or vision that you conceive and believe but do not doggedly pursue with all your might will most likely remain only a dream forever!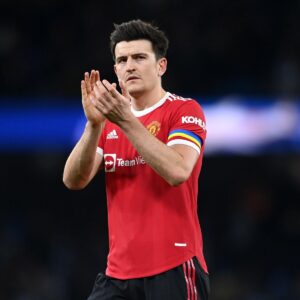 It is not enough to conceive and believe in a dream or vision; you have to give yourself to it entirely and never quit till you achieve it! This is why, of all these three steps, the primary thing the enemy always attacks the most is your mind because a doubtful mind can never believe. Once the enemy succeeds in getting your mind messed up, he knows the game is all over for that vision of yours, no matter how grand or even small it may be.
Why do you think Satan raises the fiercest doubts and opposition against your vision and purpose from within your ranks? Most times, it may even be the people that you love the most he uses to attempt to tear you down. Subtle and sometimes even very harsh words like this will be thrown at you consistently: "What's so special about you that you think you can even do this? Where do you intend to raise funding for these lofty dreams you keep having? Don't you think you should be realistic and keep your dreams at your level?"
I put it to you, though, that until a man has found a vision he is willing to die for, he hasn't started living at all! Do not let negativity enter your heart and derail your mind from your purpose! Maintain a super positive outlook to all you have conceived always, and don't ever forget that: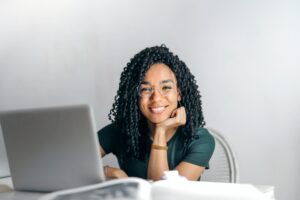 (1) Your Mind Is The Most Powerful Magnet Ever Created! As long as it stays positive, it will only keep attracting the good you need to accomplish what you have conceived.
(2) What You Cannot See Or Imagine, You Can Never Birth! The essence of attacking your mind is to make you fail to see any possibility in your vision. If you cannot see it, you can never be motivated to pursue it. What you do not pursue, you will never achieve.
Do you understand this process now, and why the enemy is always relentlessly trying to attack and destroy your mind? Whatever your heart believes doggedly, your life will eventually confirm to. Hold on to your faith, never relent, and continue pressing on towards the mark.
The taste of victory is always so sweet for those who refuse to stop fighting and inevitably achieve their dream. You are a champion and were born to conquer and rule your world. Life's race is not about those who cross the finish line first but all who eventually cross it. Stay positive always and keep pressing on, champion…you are almost there now!
May God grant us all the grace to keep pushing and never quit till we achieve our purpose and dreams. Amen!