What Is your Will Find You – Cry No More!
Hello there, my dearest ones. I trust you are in top shape and in high spirits this morning.
There is so much in life to explore and enjoy that one cannot afford to be distraught and weighed down by anything, no matter what it is!
I would like to especially reach out to someone today as I feel led to do. I think that there is someone out there who is getting beat down by life because the things that you strongly desire the most seem to be the ones that elude you always.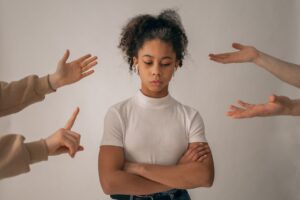 You have been labeled and given so many negative tags that it's hard even for you to keep up with them, and you're practically bullied and harassed over these things constantly. It may even be that special someone to share your life with or a child for those already settled, and you have waited for years on end for it.
Please permit me to share a brief story about an experience I've had in my journey through life before I give you the word I feel deep within me for you today. From my childhood, there was a particular gift bestowed upon me by the Creator and nature that always had me curious initially.
Even when I was just a little girl, I would instinctively know which leaves to pick and what herbs to combine to make 100% pure herbal remedies for almost any ailment. After just being curious about it and not genuinely regarding it so much, I began to pay more attention to it because the knowledge seemed to grow with me as I advanced in years.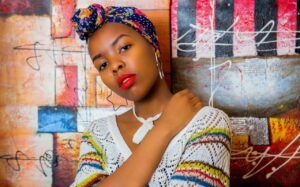 Being also exceptionally gifted in a couple of other areas and specialties, I never imagined myself adding this unique herbal innate talent I had to the list of things that I earn. I was just doing it on the side and seeing it as my way of helping humanity whenever the need arose, and I was getting somehow famous for it within my circles back then in Nigeria.
Fast forward to 2016, my nightmarish ordeal with Edith Modebe and all her politically backed co-conspirators and financiers, and how God eventually turned the whole saga around to open a new chapter in my life and significantly establish me. You see, that gift of nature and herbs I was born with was given to me for such a time as this.
I never wanted, prepared, or planned to relocate from Nigeria and stay back in America for as long as I have ended up staying. When it was time for this part of my destiny and gifting to start profiting me, God used my enemies' attacks to plant me in the United States of America. HE then made everything possible for me to begin profiting greatly from the herbal products, supplements, and medicine knowledge HE has given and kept inside of me.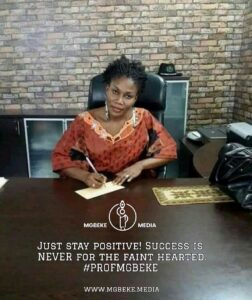 My bitter experiences from 2016 pushed me into a corner, thinking that I would crack and crumble. Still, instead, one of the world's most influential and best unique herbal supplements and 100% organic products brand was conceived and birthed under the Mgbeke LLC umbrella.
My word to you today is to stop fretting and crying because what you desire and seek seems elusive, and it doesn't look like it is coming. On the contrary, this is a time for you to know what has been deposited inside you that can benefit the world around you and profit you too, and start mastering how to use and apply it.
What is yours will find you, my dearest ones, but you must ensure that it does not meet you unprepared or idly sitting somewhere and just crying. Opportunities come every day, but they keep passing by because you are not prepared or even preparing to grab them.
What is yours will find you! Cry no more, and instead, get yourself ready for your hour of change, and victory is upon you! May God be with you and strengthen you continually, Amen.
By: Dr. Sandra C. Duru