The journey to true greatness and self-actualization in life is not a sprint but a marathon. It is filled with different paths and phases that also come with lots of experiences and emotions.
Getting to the top of the rung in any sphere and endeavor in life requires a level of sacrifice not asked of everyone or just about anyone. It also requires a price that not everyone in life can pay, or even endure with those endowed to pay it either.
What is this ultimate price required for great success and elevation in life then? Let's take a look at a practical example of someone who knew what it takes and was more than willing to give it to become great in life.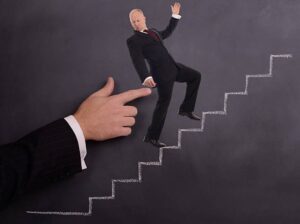 According to Dhar Mann: "Sometimes you have to go broke, lose someone you thought you loved and watch your friend turn to strangers just to get to your destination." Of course, he would certainly know, now, wouldn't he?
Born to average Indian parents who immigrated to the United States of America, Dhar is presently the CEO of his beauty brand called "LiveGlam", and his annual income is estimated at over $20 million. Dhar Mann having grown his beauty brand into a successful subscription service with over 800,000 subscribers across Facebook, Instagram, and YouTube, he reportedly has an average view of over 300,000 on his page monthly, with overall views at 6.7 billion currently.
Was it all rosy and easy for him to achieve all this? No, not at all! Speaking about the price he had to pay to achieve all he's been able to do so far, Dhar said: "I know it's hard, but at times, elevation requires separation."
Now, you need to ask yourself some honest questions at this point, and give them equally honest answers as well:
What am I attached to that is slowing me down and halting my progress?
What great life-developing habits have I been able to build and maintain within the last 18 months at the least?
Who are my friends and close associates? What are their goals, dreams, and ambitions in life? What do we have in common? Do we share a common goal, passion, or vision that tends to greatness in any endeavor? These are but a few of the pertinent questions you must sincerely answer within yourself for you to be able to chart a course out of mediocrity and obscurity for yourself.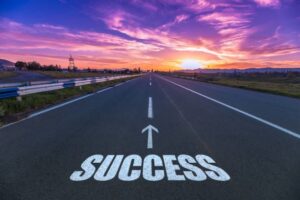 The glory and success you seek in life require a sacrifice. The degree to which you want to be established determines what you may have to forego today so that you may receive and enjoy your crown tomorrow. Nothing good in this life ever comes easy. You must brace yourself for today's harsh pains so that you can enjoy tomorrow's sweet gains.
May God Almighty help us to see and understand our path. May HE grant us the grace and strength to endure through all we need to sacrifice for our destinies to be fulfilled, in the Name of Jesus Christ, Amen.
By: Dr. Sandra C. Duru