What Is Going On In Kaduna State? Terrorists Kill APC Chairman, Abducts Others In Another Daring Raid!
Shehu Sani, a former Kaduna State lawmaker, took to social media today, April 26, 2022, to raise alarm about another terror attack that took place in many villages in the Kagarko Local Government Area of the State on Monday night (yesterday).
According to Shehu, the terrorists killed a certain Iliya Auta, who, until his brutal murder, was the APC Chairman of Aribi Ward in Kaduna Local Council. They also kidnapped an undisclosed number of people.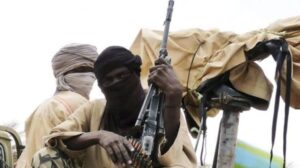 Shehu's tweet earlier today reads: "Yesterday's night, terrorists invaded some villages in Kagarko LG, Kaduna State; they killed, they kidnapped, and they stole cattle; one of the victims is a local chieftain of the ruling party. We keep praying for an end to this tragedy."
Kaduna State has had to endure a series of bloody and brutally coordinated terror attacks in recent months. One cannot help but reecho the thoughts of the masses stuck in that region – as reflected in this former lawmaker's tweet.
What exactly is going on in Kaduna State, and why have both Mallam Nasir Ahmad El' Rufai, the Governor, and the federal government proved to be so incompetent in securing the lives and properties of the citizens there?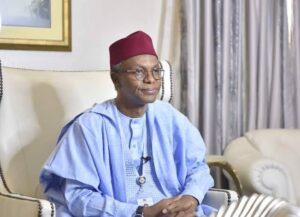 People in that region now live in great fear, as they frequently witness mindless killings and kidnappings of people all around them.
From the daring attack on the Kaduna International Airport, the Abuja-Kaduna train that was bombed and shot to pieces, to the bold killing of 11 soldiers on a military base in Birnin Gwari LGA of the State by terrorists, the list seems to keep growing by the day and the government's response is beyond appalling, to say the least!
The primary duty of any administration and government is the safety of the citizens' lives and properties. If we were to judge this Buhari-led regime based on this alone, then we are sure that even he would not want to see his scorecard.
May God touch the hearts of those who have the power to rescue these poor people from all this destruction and move them to do the needful swiftly before the indigenes of this State are wiped off by these terrorists. Amen!