What Happens To You Does Not Matter As Much As How You React To It!
No matter how much we try to hide from or deny this, the truth remains that our choices, words, and actions determine a lot more about our lives than whatever happens to us.
We are often told that to every action, there is an attendant consequence and corresponding reactions. This is very true in its rights. What we are not often told, however, is that you may not have the power to determine what happens to you in life, but you can damn sure decide how you are going to react to it!
The truth is that whatever happens to you in life does not matter at all. How do you decide to react to it? Now, that's counts the most! Let me share a personal experience with you as an example real quick.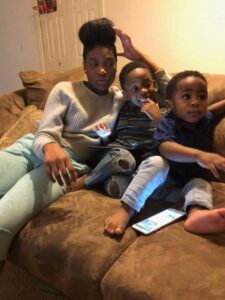 In 2016, I was hit by some of the worst tragedies of my life. Yes, I say tragedy and not because I lost people physically but because I lost them, and a whole lot more, forever while they yet live! The level of betrayal, the wickedness of man, devious and evil scheming that I encountered that blessed year was more than enough to have put me in an early grave.
Heavily pregnant and even due to putting my last child to bed, I was robbed, badly beaten, kicked out, and left for dead by a person I had regarded as a family in a land far away from home where I had no one else to turn to. Even back home in Nigeria, West Africa, Africa, the situation was far worse.
Everything I had built with my hands and labored tirelessly to establish for years had been looted, and I was helpless as I watched people pounce on my belongings and share them amongst themselves even while I yet lived. Oh, life came for me real hard in 2016, I tell you, and not one second of this ordeal was bearable but for God's infinite mercies and grace!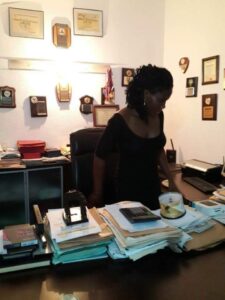 Now, the question is, what did I do when all these and even more hit me square in the face back then? Did I choose to wallow in self-pity and start wailing ceaselessly? Did I allow myself to slip into depression and consequently let my mind, body, and soul deteriorate? Absolutely NO, I did not!
When life came at me with all these massive attacks like Job suffered, like him too, I chose to look up to God for strength and help, and I decided to fight till my last breath! "Satan, you are the enemy here, not these people you're using against me, and I WILL NOT give you a chance to glory over me eventually," I constantly said to myself every passing minute of every day!
Was it tough and almost impossible many times over? Yes, it was! In fact, but for the little angels God had blessed me with in the form of my children, who stood with me and by me through everything, I honestly doubt that I'd have made it through that dark phase of my life!
My story can be told today because God saw in me a relentless believer and fighter who was never going to give up, so at every point in time, HE sent me help from above till I found my feet again. And, yes, like Job, everything I lost back then has been restored in multiple folds, but it didn't just happen on its own. I refused to stay down when I got knocked down pretty hard, and I chose to work tirelessly and rebuild my life from scratch no matter the odds against me and mine.
How do you react when life's heavy storms get at you? Do you look at the magnitude of your problems and choose to throw in the towel without a fight? Do you allow your head to drop so low till even your spirit dies within you?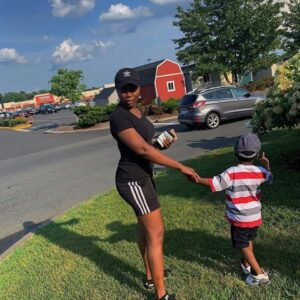 My favorite word then was: "God is our refuge and strength, A VERY PRESENT HELP in trouble." – Psalm 46:1. It helped me tremendously because I used it to constantly remind myself that God's help is always available, no matter the odds against me!
This help is available for you, too, if only you will refuse to quit on yourself and choose to fight as I did. Remember: What happens to you in life does not matter as much as how you choose to react to it!
May God grant us HIS calming peace in any situation and challenges we may be battling now and for the rest of our lives…Amen!
You will be privileged to read about my life journey in my book soonest. You will cry, laugh, and also learn how to survive amid the storms of life. Life is the survival of the fittest.
Dr. Sandra C. Duru