What Becomes Of 15-Year-Old Nigerian Student, Faith Odunsi After Dusting UK, China, US, Others In Global Maths Competition?
Faith Oluwatamilore Odunsi put Nigeria on the global pedestal of honor and celebration when she dusted many other students from across the world at the last Global Open Mathematics Tournament to emerge champion amongst her peers.
It was an iconic moment indeed, as her closest competitor during the tournament, Indonesia's Nicholas Lee, was summarily dusted with a huge 30-point margin. Such was her massive efficacy and superiority at the tournament.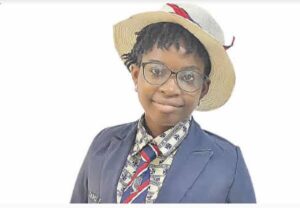 The 2021 Global Maths Tournament was no fluke or one-off; we must add that Faith had previously displayed another outstanding performance at the 2019 Nigeria Cowbellpedia Mathematics Competition and several others before then. Mathematics just seems to flow through her veins as naturally as her blood does!
And this is reflected in her philosophy, as Faith says: "Mathematics, I believe, is the fundamental backbone of the universe. It is a necessary part of human life, and one needs to have a level of understanding to be successful."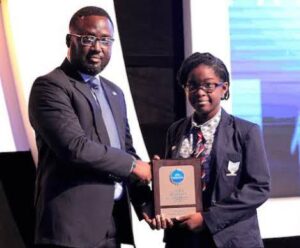 Born to a father who is an Orthopedic Surgeon and owns Faith Specialist Hospital in Ota, Ogun State, Nigeria, and a mother who is a successful businesswoman, Faith has flourished, thankfully, because of the loving, caring, and very supportive parents she has.
Our question today, though, is something we think that we all should be asking right now, as concerned citizens who also want greatness to be a permanent feature of Nigeria. What becomes of this amazing mathematics prodigy from here on?
Yes, she was well rewarded with a lot of cash gifts from many corners of the country, and even celebrities like Mavin Records CEO Don Jazzy and others celebrated her, but is that all there is to it?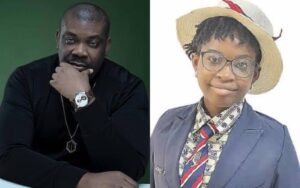 Are we just going to hype the remarkable victory, pump her bank account full with cash, and then dump her by the wayside and move on to the next prodigy that excels at another thing, and most surely rinse and repeat same with that as well?
What is the retention and development plan for all these superb talents that we keep discovering and that God has blessed Nigeria with incredibly? Why are our leaders only about grabbing funds meant to develop this country and groom talents like this and stuffing it in their shameful foreign accounts?
It is so appalling that as naturally endowed as this country is, our leaders are the most unpatriotic, greedy, egotistical, selfish, and shamelessly fetish bunch of no-goods ever seen in any political space worldwide!
Every sector like health, education, security, transportation, and the economy is being deliberately crippled so that the poor can remain poor and subservient to their detestable needs. And they cannot be bothered; after all, neither they nor their family members use any hospitals or attend schools in Nigeria, so why would they want to fix up?
Faith Odunsi should be 16 years old now, and her dream to "study Computer Engineering and do something along the field of AI," which could revolutionalize many things in Nigeria, is still very much alive and valid.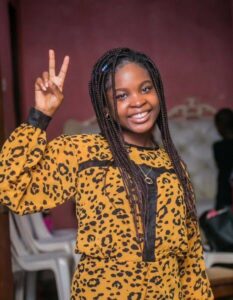 In saner climes and countries, prodigies like her would have been noted and picked up by the government or even privately-owned technology firms and given the very best education money and the world has to offer so that she could be empowered to use her genius to create things that will better the country's economy and lives of everyone in it.
One day, hopefully, this Nigeria too will be counted among the sane climes and regions in the world. We strongly hope and pray for this!
In the meantime, we don't think it would be a bad idea to remind everyone again about our beautiful young mathematics amazon, who brought the world to its knees before her and wrote her name in gold across mathematics competitions history!
We celebrate you again today, our dear Faith Oluwatamilore Odunsi, and we are proud of you always! May God continue to be with you and guide you in all your ways…Amen!