Vital Points As NDLEA Seizes Over 1,471kg Worth Of Drugs And Arrests 218 Suspects In Imo State, Nigeria
The Imo State Command of the Nigeria Drug Law Enforcement Agency (NDLEA) says it has arrested 218 drug suspects between July 2021 and June 2022. This number is reportedly made up of comprising 171 males and 47 females.
This information was released in celebration of the 2022 World International Anti-Drug Day, and the state command also disclosed that over 1,471kg of hard drugs had been seized during this period.
Addressing journalists at a ceremony to mark the 2022 International Day Against Drug Abuse & Illicit Drugs Trafficking on June 23, 2022, Mr. Reuben Apeh, the Imo State NDLEA Commandant, disclosed that the most of the arrested drug-peddling suspects had been arraigned and convicted for their various offenses at the Federal High Court, Abuja, Nigeria.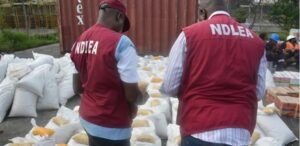 While delivering his speech titled: "Addressing the Drug Challenges in Health and Humanitarian Crises," Mr. Reuben said: "Within the period covered, 51 were convicted and 145 were charged, and their cases are still ongoing.
The drug situation in Imo State is worrisome, and even women have now joined the drug trade to make ends to their financial crises.
Over 1,458.49kg of cannabis Sativa, 10,513kg of cocaine, 0.2077kg of heroin, 3.896kg of methamphetamine, and 3.184kg of tramadol were seized during the period under review, and cannabis farms in hectares have also been destroyed in the state.
At least 0.5278kg of Rohypnol and 2.5135kg of diazepam were also among the seized exhibits."
He concluded by pleading with stakeholders in Imo State to partner with the NDLEA so that better awareness can be created in the society on the inherent dangers of drug abuse while pointing out that drug peddling had become a menace among the state's younger population.
As alarming as it is, this situation is not entirely shocking to us at our end, as we've consistently warned against the insane greed and rush for fast money amongst many youths in Nigeria these days.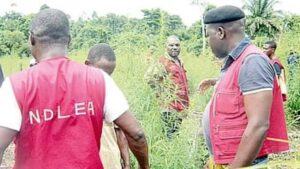 We want to remind everyone again that living such a life can never yield lasting goodness, and it will surely not end well!
Please, let us all do better and save ourselves from avoidable problems and menaces like what this scourge of drug abuse brings.
Do you want to support our charity work? Click on the link below: 
For your news, real stories, Let's Connect, and adverts, click on the link below: