Vital Points And Lessons As Iconic Singer, R. Kelly Bags 30-Year Prison Sentence For Child Pornography, Other Grievous Sex Crimes
Embattled R&B legend Robert Sylvester Kelly, popularly known as R. Kelly, has been sentenced to 30 years in prison, almost a year after being convicted by a New York jury.
The legendary singer was convicted and sentenced on June 29, 2022, for his role in allegedly recruiting and trapping teenagers and women for sex.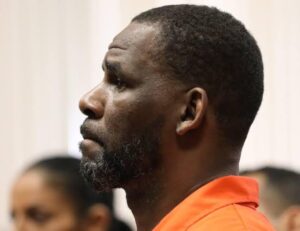 The sentencing handed down in the Brooklyn Federal Court by Judge Ann Donnelly comes after prosecutors had reportedly urged the court to put the singer behind bars for a minimum of 25 years because "he still poses a serious threat to the public."
Kelly was found guilty on 9-count charges, including a severe racketeering charge, in September 2021, and prosecutors gave a damning assessment of him, saying: "His actions were brazen, manipulative, controlling, and coercive. He has shown no remorse or respect for the law."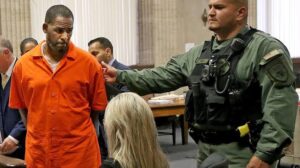 His legal woes are not over even with this sentencing, though. The US attorney's office for the Eastern District of New York confirmed this conviction which comes a little over a month before jury members are selected for his long-delayed federal trial scheduled to start in Chicago by August 15, 2022.
Kelly will be tried in August with two of his former associates for allegedly hiding years of sexual abuse of minors and rigging the music legend's pornography trial in 2008. After this trial, he also has faces prosecution in two other US States for related offenses.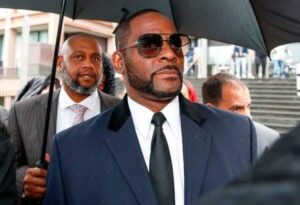 The legendary R&B singer's case is as sad as it is deeply heartbreaking, but there are a few very vital lessons and pointers we all should note from his story.
(1) Nobody is born a monster!
This is not an attempt to make excuses for the iconic singer in any way, but the truth must be told regardless. R. Kelly is a product of a failed parental and societal system that ignores the sexual abuse and trauma of boy children and basically sweeps many damning things under the carpet!
Kelly was allegedly sexually assaulted for years as a child by his landlord and other ladies, and he never got the help that he needed till he became the monster that created him.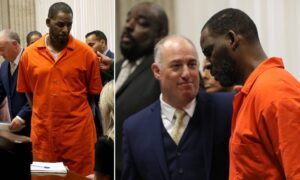 His atrocities are much worse than anything he went through, though, but then again, does a seed grow in the same volume and quantity as it is put into the ground?
Throughout his trial, prosecutors proved that the singer was lord over a sickening empire that inflicted abuse on women and children for decades. He gave the evil he got back in multiple folds, and now his entire legacy is ruined forever! A deeply sad story, indeed.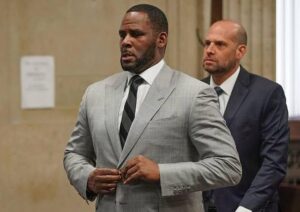 (2) A person with no control over their sexual urge will always end up in ruin, colossal shame, and unparalleled disgrace!
As the details and scores of testimonies of how Kelly capitalized on his fame and wealth to become a demon to every female around him were heard by the court, one thing became more than glaring. A person with no control over their sexual urges is as good as dead and wasted!
Prosecutors played recordings of how he had groomed minors and scores of women for sex and forced them to remain subject to him with harsh disciplinary measures, isolation, and other methods. It was indeed very sickening to hear and watch.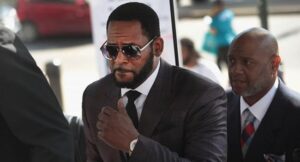 What is even sadder is how he allegedly also practically ruined the late singer Aaliyah's childhood by also sexually victimizing and marrying her with the aid of forged identification papers when she was just 15!
Several heartbreaking testimonies from victims accusing him of druggings, child pornography, imprisonment, and rape were also heard and established by the prosecutors to obtain his well-deserved conviction and sentencing.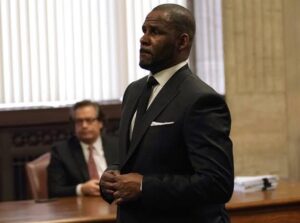 All these woes and many more still to come for him could all have been avoided if only he had just genuinely sought the help he direly needed and kept the demons in his pants and private member at bay!
This conviction is the first time that the singer has reported faced any legal consequences for all the evil and sexual carnage he has wreaked on women and innocent children for almost three decades!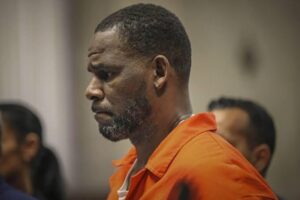 No matter how famous, rich, powerful, connected, and influential you feel today, one day, the law will catch up with you, and karma will serve you the coldest of dishes if you continue being unrepentantly evil!
R. Kelly is a sad yet very viable example and lesson for us all today. May we listen to the voice of reason and learn from this indeed…Amen!
Do you want to support our charity work? Click on the link below: 
For your news, real stories, Let's Connect, and adverts, click on the link below:
https://mgbeke.media/advertise-with-us/
For your Natural Skincare Products & Supplements, click on the link below:
For any other information or breaking news, please contact us at: info@mgbeke.media, contact@mgbeke.com, or send us text messages @ +1 413-777-7990