Vital Lessons As Manchester City's "Rejected Block" Helped Them Secure The 2021/2022 Premier League Title In Dramatic Fashion
Manchester City again delivered another riveting and pulsating end to the Premier League season, as The Cityzens had to fight back from two goals down to overcome Aston Villa to become the 2021/2022 Premier League Champions.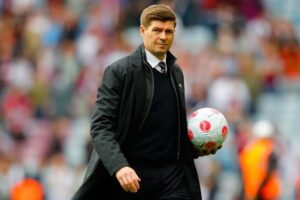 The match played at The Etihad Stadium in the blue side of Manchester on May 22, 2022, had everything riding on it, as fierce rivals Liverpool FC were waiting for a slip up from City, which would confirm them as champions if they defeated Wolverhampton Wanderers FC at their Anfield home.
All the matches started at the same time across the country, being the last day, and a Wolves goal barely 3 minutes into their game against Liverpool made it very clear that it would be an exhilarating last day in the league again.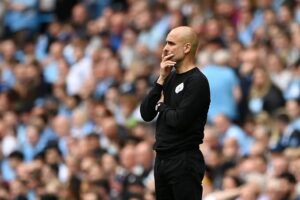 Liverpool didn't waste time recovering, but all the breathtaking drama was reserved for the Etihad, where City inexplicably went down to two uncharacteristically cheap goals by the 69th minute in a game where even a draw would be a disaster.
However, in a fashion similar to their enthralling 2012 and 2019 Premier League title wins, The Cityzens rallied late in the 2nd half, and a bizarre 5-minute spell from the 76th to the 81st minute saw them hit Aston Villa three times for one of the most remarkable vital comebacks in Premier League history.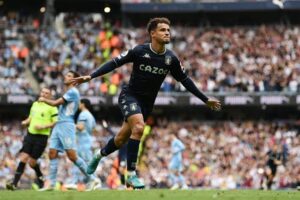 This was another superb finale to a top-flight season in England, and we picked up a few lessons for everyone on this last day. Here they are below:
(1) The rejected block can genuinely become the chief cornerstone if it refuses to break!
Barely two weeks ago, Manchester City informed German International, İlkay Gündoğan, that he was surplus to requirements at the club and he was free to leave at the end of the season.
That development came as a shock more to neutral observers because Gundogan had been fantastic throughout the season, especially when Kevin De Bruyne was injured and unfit. To now be released by the club so unceremoniously after giving all he could was just alarming, to say the least.
As fate would have it, though, this rejected block became City's cornerstone when they needed one the most against Villa.
Gundogan came on in the 68th minute, and it only took him 8 minutes to claw City back into the game in the 76th minute. Five minutes later, he popped up at the far post to convert De Bruyne's low cross into the box and sent the entire Etihad Stadium into wild delirium!
How do you react when people write you off in life? Do you concede defeat, swallow their negative assessment, and fall into depression? Gundogan was publicly rejected barely two weeks ago, but he did not let that break him or affect his elite mentality. He still popped up with the goods when it mattered most!
It's not who rejected you but how you react to and handle the rejection that matters! Learn from Ilkay today…the fact that you've been rejected does not make you worthless. It all depends on how you perceive yourself and handle the whole situation.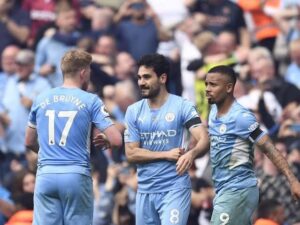 (2) Pep Guardiola is a true super tactician.
Pep Guardiola showed remarkable management skills as his boys had to overcome a fierce Steven Gerrard-led Aston Villa onslaught to retain the Premier League title this 2021/2022 season.
After going down to two goals on either side of each half, Pep was staring down one of the most embarrassing and disastrous defeats of his managerial career, and he needed to turn things around fast.
His substitutions turned out to be a stroke of genius, though, as City's fortune remarkably turned around with the introduction of İlkay Gündoğan, Raheem Sterling, and Oleksandr Zinchenko in the 2nd half.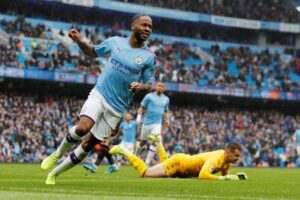 Pep remained calm and turned things around with his inspired substitutions as things looked dead and over after former Liverpool talisman Philippe Coutinho scored Villa's second goal in the 69th minute.
Never allow your mind to become clouded by emotions, especially when faced with challenges to overcome. You can never make the right choices and decisions when you're not in the right mental state.
The Cityzens have now won 4 out of the last 5 English Premier League titles, and this year's triumph makes it their 6th league crown in total. They were pushed all the way by Liverpool this season, but they had too much in the tank for the Anfield team.
Will they be able to retain the title for a record-equalling third time next season? Let us know what you think in the comments section below.