Vital Lessons As Johnny Depp Issues Statement After Winning $15M Defamation Lawsuit Against Ex-Wife, Amber Heard
One of the most covered celebrity couple cases in the US in recent times came to a widely acclaimed satisfactory conclusion on Wednesday, June 1, 2022, after famous actor Johnny Depp was awarded a $15 Million compensation in his multimillion-dollar US lawsuit against his former wife and fellow actress Amber Heard.
Johnny had sued Amber for $50 Million over an article she published in the Washington Post in 2018, where she allegedly implied that her ex-husband sexually and physically abused her during their marriage. Although the article titled "I spoke up against sexual violence — and faced our culture's wrath. That has to change" did not mention Johnny's name, his attorneys claimed and proved that it was indeed directed and targeted at the widely beloved actor.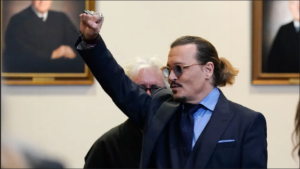 The spillover and after effect of that publication had cost Johnny an indescribable lot, both in his professional and private life, and it only seems fair for him to get some form of justice after Amber's lies have cost him many mega deals and unwarranted public backlash since the 2018 publication was issued.
The "Pirates Of The Caribbean" star was granted compensatory damages of $10 Million and an extra $5 Million in punitive damages, totaling $15 Million in damages won. This follows a grueling 13 hours of deliberation spread over a 6-week period that saw many heartbreaking and gut-wrenching revelations about the former couple's relationship.
After the verdict was passed and announced, Johnny, who was not physically in court, released an emotional statement through his publicist in which he thanked the jury for "giving him his life back." The actor said:
"Six years ago, my life, the life of my children, the lives of those closest to me, and also, the lives of the people who for many, many years have supported and believed in me were forever changed. All in the blink of an eye.
False, very serious, and criminal allegations were levied at me via the media, which triggered an endless barrage of hateful content, although no charges were ever brought against me. It had already traveled around the world twice within a nanosecond, and it had a seismic impact on my life and my career.
And six years later, the jury gave me my life back. I am truly humbled.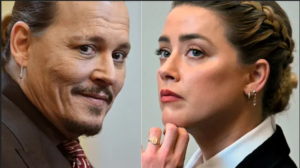 My decision to pursue this case, knowing very well the height of the legal hurdles that I would be facing and the inevitable worldwide spectacle into my life, was only made after considerable thought.
From the very beginning, the goal of bringing this case was to reveal the truth, regardless of the outcome. Speaking the truth was something that I owed to my children and to all those who have remained steadfast in their support of me. I feel at peace knowing I have finally accomplished that.
I am, and have been, overwhelmed by the outpouring of love and the colossal support and kindness from around the world. I hope that my quest to have the truth be told will have helped others, men or women, who have found themselves in my situation, and that those supporting them never give up. I also hope that the position will now return to innocent until proven guilty, both within the courts and in the media.
I wish to acknowledge the noble work of the Judge, the jurors, the court staff, and the Sheriffs who have sacrificed their own time to get to this point, and to my diligent and unwavering legal team, who did an extraordinary job helping me to share the truth.
The best is yet to come, and a new chapter has finally begun. Veritas numquam perit. Truth never perishes."
The verdict did not go down well with Amber at all. However, she also released a statement decrying the jury's verdict and claims that it "sets back the clock to a time when a woman who spoke up and spoke out could be publicly shamed and humiliated."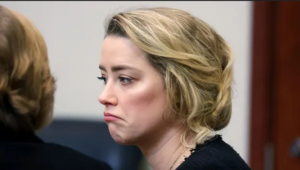 It wasn't a complete loss for her, either, as she was also granted a $2 Million compensation over alleged defamatory comments made by Johnny's lawyer, Adam Waldman, about her abuse claims. Amber has since gone on a media rant against the jury, claiming that their verdict favoring her ex-husband was an attack on "freedom of speech."
Whatever she means by all these statements is only explainable by her, though, as we have a few things we've learned in the course of the case, and we would like to share them with you below.
(1) Be careful – May God deliver you from narcissists when seeking a spouse!
During the 6-week hearing that culminated in the jury's recent verdict, the entire world was left alarmed and totally stunned at the cruelty and devious manipulations that Amber had subjected her ex-husband to all through their time together.
The facts and evidence presented during the trial have been so bad that countless petitions were raised and signed by hundreds of thousands of people worldwide for every major film studio working with Amber to drop her for her sinister and devilish personality. The most notable is the Aquaman project that she co-stars with Jason Momoa.
If the lies she had told against Johnny that were revealed were not damning and shocking enough, her manipulative and unrepentant words and attitude since the jury's verdict was announced lead us to one major prayer for everybody right now: May God delivers you from evil narcissists and terrible people like this woman when seeking for a spouse!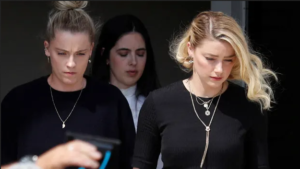 (2) Men can be victims too, and their voices should not be disregarded!
Many Americans and people across the globe have taken to social media since the verdict was passed to share their opinion about how much suffering Johnny had obviously been wrongly and sadly put through over the last decade and how much they think Amber deserves to have received even stricter punishments.
Another thing that everyone also agrees on presently is that men can be victims, too, and the world needs to start paying more attention to the voice of male sexual and physical violence victims.
We want to use this medium to appeal to all the men out there, not to continue to bottle it up inside and keep enduring the abuse because of the supposed shame and stigmatization of society if they open up about their ordeals.
Please speak out and get the help you need! No one in this life deserves to be put through what Amber reportedly dragged Johnny through for years and even still did all in her power to assassinate his character and ruin his name. Open up to people around you and make sure to start having enough credible witnesses to what your situation is like from time to time.
Again, we pray, may the good Lord above deliver us from evil people and keep us safe from manipulators…Amen!