Visions And Revelations Are For Aversions, Not Attention – It Is Well With Davido!
Many things have been bastardized and too often commercialized in the way we interpret spiritual things, and two major ones are visions and revelations.
When God gives a vision or reveals something to HIS servant or anyone HE chooses to disclose it to, it is so that the problem revealed may be dealt with and averted with precise and instant prayers against the coming evil.
Revelations and visions are not for entertainment, show-off, or attention seeking, and this commercialization mentality needs to stop! Visions or revelations are precise and not chance " MAY".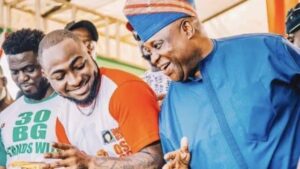 After the Osun State elections on July 16, 2022, a tweet with this image here started going viral about famous Nigerian singer David Adeleke, popularly known as Davido.
While some may want to wave it off as just a desperate attempt to get attention or clout-chasing, one should also not entirely write off spiritual things that way. Hence, we at Mgbeke Media seek to do the needful first, even as we address the untoward and utterly wrong manner the so-called message, vision, or prophesy was delivered.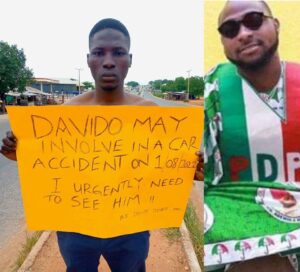 So, concerning Davido, we decree today by God's Word: "Behold, they shall surely gather together, but not by me: whosoever shall gather together against thee shall fall for thy sake." – Isaiah ‭54:15‬.
Because of the exploits you are doing for the ordinary people of Nigeria lately, and even the things ahead of you that God is preparing you for, we declare that everyone that rises against you in evil shall fall for your sake! All the evil they have planned for you shall come upon them, and all their devices, schemes, plans, and weapons against you shall fail woefully, in the name of Jesus Christ!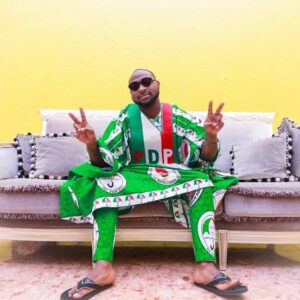 It is written concerning you, Davido, in verse 17 of this same Isaiah 54: "No weapon that is formed against thee shall prosper; and every tongue that shall rise against thee in judgment thou shalt condemn…"
Therefore, we decree that every evil plot, poison, accident, disaster, and fatal scheme fashioned against you shall come to nothing today and always, in the name of Jesus Christ; Amen!
Go in the might of God with you, and continue to prosper and bless your generation…Amen!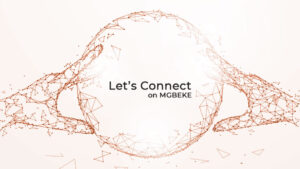 For your news, real stories, Let's Connect, and adverts, click on the link below:
https://mgbeke.media/advertise-with-us/
Do you want to support our charity work? Click on the link below:
For your Natural Skincare Products & Supplements, click on the link below:
For any other information or breaking news, please contact us at: info@mgbeke.media, contact@mgbeke.com, or send us text messages @ +1 413-777-7990