Lessons As Will Smith Slaps Chris Rock On Stage At Oscars 2022
One of the most glorious and prestigious nights in the American film industry, Hollywood, went down yesterday, March 28, 2022, but this year's Oscar Awards will be remembered more for one very sour moment.
Famous actor, comedian, and rapper Will Smith was honored as he won the "Best Actor" award for his exceptionally inspiring role in the movie "King Richard," where he played the father of tennis legends Venus and Serena Williams.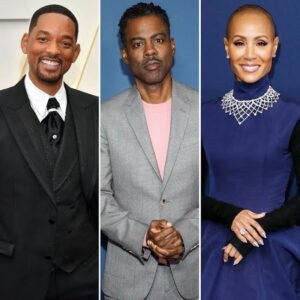 It was supposed to be a very emotional and inspiring occasion for Will and many other talented performers worldwide because this is the actor's first-ever Oscar in a career spanning over two decades now.
Unfortunately, though, fellow actor and comedian Chris Rock seemed to have other ideas and took things way too far. Chris was on stage to present an award shortly before Will received his, and the former decided to make a sick joke about Jada Pinkett-Smith's hair.
You may recall that Jada took to her Instagram last year (2021) to show off her new bald look while also announcing that she now deals with a medical condition called Alopecia Areata. This is an autoimmune 'severe' condition that results in unpredictable loss of hair. It is not limited to any age range or gender and is medically classified as a common condition.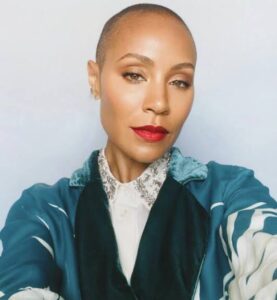 Will wasn't having any of it at all, though. The actor walked up to meet Chris on stage, landed a perfectly placed quick slap on his jaw, and walked away calmly. Now, as much as we do not preach or condone violence, we would like to say: Well Done, Will Smith!
Yes, very well done, indeed! And, in case you're wondering why we're saluting the actor for a seemingly violent and very aggressive act, here are a few things to learn from this ugly incident:
(1) Never be afraid to stand up for what you believe in and fight to protect those you love! It is one thing to make jokes, but it's unacceptable to make jokes about someone else's health condition, especially on live global TV!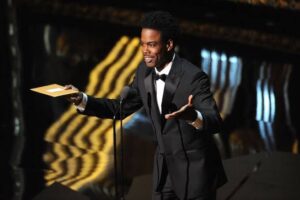 (2) Be careful of who your friends are and the information that you let them into about you.
Chris and Will have been friends and colleagues for decades, and, at a time when Chris should be thrilled for his friend, he instead chose to take a sickening cheap shot at his wife publicly. Be careful about those so-called friends that are never genuinely happy for you when it's your turn to celebrate!
It was Will's first-ever Oscar and for Best Actor, the most prestigious award of the night, but what did Chris choose to do to him moments before his big hurrah? That screams envy and every sort of negativity, in our opinion, and we indeed think he got what he deserved!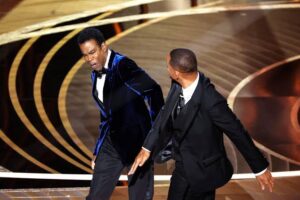 (3) While Alopecia Areata is not a contagious condition and doesn't make people sick physically, it can affect them mentally due to the baldness it causes.
Making such jokes about Jada in public was not the only way out of line; it was also super insensitive and senseless. Again, kudos to Will for standing up for his wife immediately.
May God delivers us from envious people that pretend to be friends around us; Amen!