VIDEO: African-American Man Attempts Suicide On Facebook Live Over Mental Health Instability
An unidentified African-American man took to Facebook to record what he termed as "the last time he'll be seen" as he sought to deliberately attack police officers waiting outside his house with a loaded Glock (handgun).
The man is seen in the video here giving reasons why he took this ill-advised step and is seeking to end his life prematurely, even though his son was in the house with him.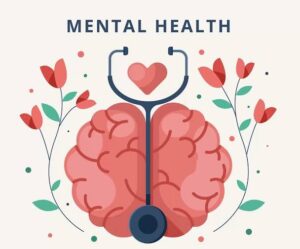 He repeatedly kept going to the balcony to ask the police to come to get his son before the shootings went down, as he evidently had a plan to either provoke them to shoot him to death by repeatedly firing at them or eventually taking his own life.
Of the many comments that flooded his Live session, one particularly stood out: "You failed your son, bro!!, You killed his mother and yourself and left him all by himself to the cruel world where you would have guided him. I only feel sorry for him."
This leads us to ask a very vital question, and we would love for everyone to please take note of these things:
How often do you choose to check up on the people around you to know how they're faring mentally? We often overlook this part about people around us, and we forget that we are all wired differently in life. The fact that you could handle a situation doesn't mean that every other person around you can bear the same weight!
Watch the video:
This man can be seen in the video here lamenting about how he got no support from all the people around him till his mental health deteriorated to the point where he decided to take this drastic action. Yet, someone who seems to know him well enough was in his mentions to still condemn him at such a pivotal point in time!
This is where empathy, mental, and emotional intelligence comes to bear. Please let us be less judgmental and more concerned about saving a person's soul than the obvious iniquities and shortcomings they have.
Sometimes, the ability to do this could be the difference between who lives on to become better and who gives up and dies in an avoidable manner. May God be with all of us, and grant strength to the weary and broken hearts…Amen!
For your news, real stories, Let's Connect, and adverts, click on the link below: