Brittney Griner Finally Testifies In Drug Charge Trial – Is The White House Doing Enough For Her?
The world eventually got to witness American WNBA superstar Brittney Griner's long-awaited testimony in the drug trafficking trial against her in a Moscow court on July 27, 2022, in Russia, as she faces the possibility of spending 10 years in prison if convicted.
Appearing in a black Nike "Phoenix Basketball" hooded sweater, Brittney was flanked by Russian security personnel as she made her way to the courtroom, which was already teeming with scores of newsmen and reporters.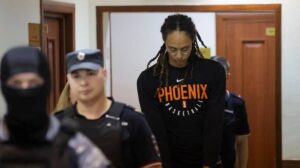 The day's session opened with her cross-examination by the defense counsel, who has repeatedly argued that Brittney "packed her bags quickly and didn't intend to bring the vape canisters into Russia."
They've also previously tried to establish that the basketball star "uses medicinal marijuana to help with injury pain like many other international athletes."
While recreational and medicinal cannabis is legal in many American states, they are prohibited in Russia. Brittney was arrested at Moscow's Sheremetyevo Airport after Russian authorities reportedly found vape canisters with cannabis oil in her luggage in February 2022.
During her cross-examination, Brittney recounted the events that transpired on the day she arrived and was arrested and detained by security at the Moscow airport on February 17, 2022.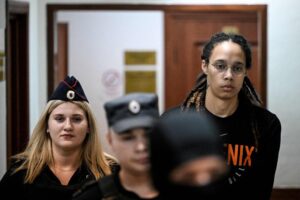 She also disclosed that she was not allowed to call or speak to her lawyers till the next day, was never read her rights, and was made to sign some documents she did not understand. According to her, her phone was confiscated, and her lawyers were not allowed to see her until the early hours of the following day.
"At that point, it felt like I was being held against my will. I asked again what's going on and when can I see my lawyer. I was then told I have to be interrogated," Brittney added.
During her grilling by the prosecuting counsel, the Phoenix Mercury and a two-time Olympic gold medalist was asked if she had pleaded guilty to drug smuggling, and she answered: "I do understand charges against me, I do take responsibility for them being in my bag, but I didn't plan on bringing anything to Russia."
Her next hearing is scheduled for August 2, 2022, and as the world awaits the outcome and watches on, we would like to ask this important question again: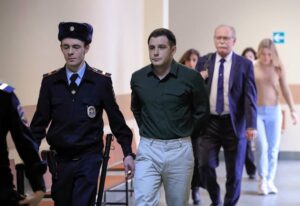 (1) What exactly is the White House doing for her?
One major question that many people worldwide have been asking since this saga began in February is that is Washington and the White House doing enough to secure Brittney's release?
According to a former U.S. Marine, Trevor Reed, freed from a Russian prison in a prisoner exchange in April 2022, President Biden is not doing enough to have her released.
Speaking to the media on July 26, 2022, Reed said: "In my opinion, the White House has the ability to get them out extremely fast, and they clearly have chosen not to do that. So no, in my opinion, they're not doing enough."
And he would know, wouldn't he? Having spent almost 3 years in a Russian dungeon and hoping Washington would come to his rescue, too, we don't think many can ignore or discredit his view on this matter.
Now, if Washington can truly get Brittney and any other citizen detained in Russia quickly, why has President Biden been dragging his feet over the matter since February?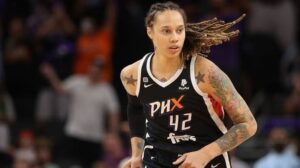 A note in passing to everyone as we conclude this now, though: Again, we must mention that having played for quite a while in Russia during the WNBA off-seasons, Brittney must have already known the laws of the nation she frequently visited.
If she had been careful enough to ensure that she didn't pack any contrabands – prescribed, mistakenly, or not – in her luggage, we wouldn't be having this conversation right now, and the whole world would be berating Russia over Ukraine only, but, oh well…
How do you think this case is going to end for Brittney eventually? Please let us know in the comments section below or via Facebook: Prof. Mgbeke.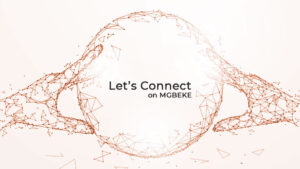 For your news, real stories, Let's Connect, and adverts, click on the link below:
https://mgbeke.media/advertise-with-us/
Do you want to support our charity work? Click on the link below:
For your Natural Skincare Products & Supplements, click on the link below: