Valuable Lessons As East England Town Offices Shut Down Over Power Surge
An Eversource representative in Chatham City, North Kent, South East England, has stated regarding April 27, 2022, a power surge that has forced the town's offices to close down till May 13, 2022.
Ronit Goldstein said: "During an outage restoration last week in Chatham, a piece of equipment meant to protect a transformer failed, resulting in a voltage increase at Town Hall that caused some damage to the building."
The response of this small town built with 19th-century forts around several military barracks and a dockyard to this recent setback has a few lessons for many much bigger cities and even countries, and here they are below:
(1) Total Commitment To Serving The People Excellently Always
At this point, we can almost take a wager that virtually every Nigerian politician and so-called leader have exited this page now. Notwithstanding, we'll still point out an essential lesson for everyone here.
Chatham's leadership is very commendable for how they've gone about this whole situation, carried the citizens along, and not left any stones unturned in their quest to resolve the technical problem quickly. They may be a not-so-big city, but they're properly run, and we believe this is something many of our dear Nigerian and African leaders could take a cue from.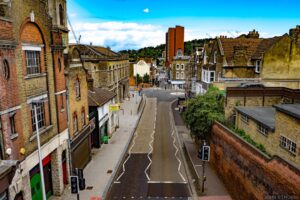 (2) No Excuses Given Over Mishap
According to reports, Chatham Town's office staff are still available to serve the public through whatever mediums they please, and it's almost as though nothing has happened at their main office.
Yes, life has a way of serving us sour deals from time to time. But, what you make with these situations is what determines and shows your grit and will to get ahead in life. Whatever the problem you're up against, always take responsibility for things and then seek every other alternative you can use to keep providing value while getting back on your feet.
Don't let life box you into a corner where you feel helpless and hopeless in any situation. Get up and show up every day, and you will see several opportunities and alternatives opening up for you.
By: Dr. Sandra C. Duru