US Rapper, PnB Rock's Fatal Shooting – Is His Girlfriend To Blame Or Not? Key Revelation And Sad Lesson Learned!
The Los Angeles Police Department (LAPD) has confirmed that popular American singer and rapper Rakim Hasheem Allen, fondly known as PnB Rock, was shot dead during a suspected robbery in South Los Angeles, United States of America, on September 12, 2022.
There are also suspicions of homicide on the attack, as it reportedly happened a few minutes after his girlfriend, who was eating with him at a Roscoes's House of Chicken & Waffles near Manchester and Main Street, had posted a picture on Instagram with their location tagged.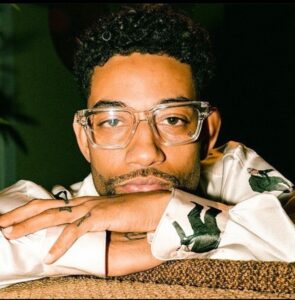 According to the Los Angeles Police captain, Kelly Muniz, "The victim was sitting at a table eating with a female witness when the suspect approached him. The suspect then brandished the firearm and demanded his jewelry.
He shot the victim and ran out the side door to a getaway car and then fled the parking lot."
While investigations are ongoing into the fatal shooting, many people on social media have blamed Steph, the late Philly rapper's girlfriend, for posting the couple's location online. In contrast, several others, too, have leaped to her defense.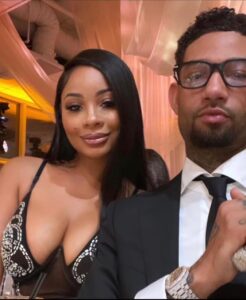 Multiple award-winning and platinum female singer and rapper Nicki Minaj was very distraught about the news and took a swipe at Steph.
"After Pop Smoke, there's no way we as rappers or our loved ones are still posting locations to our whereabouts. To show waffles & some fried chicken? He was such a pleasure to work with. Condolences to his mum & family. This makes me feel so sick," Nicki said.
A famous American social media influencer and model, Kennedy Banks, however, took to social media to defend the late rapper's girlfriend, saying: "The backlash on PNB Rock's girlfriend is so wild. This is probably already the worst day of her life, and on top of that, millions of people are saying it's her fault. I hope she's ok mentally."
There are two angles to this story we would like to examine, and they also contain a great lesson for everyone.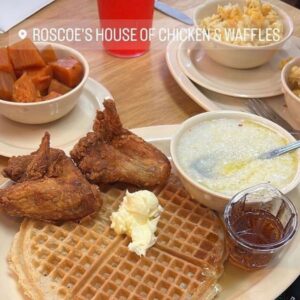 (1) Stop seeking validation and unnecessary attention online!
We have made this point in many of our previous publications here on Mgbeke Media, but it's genuinely heartbreaking to see this same issue seemingly cost someone so young and promising his life now.
There is a huge possibility that Steph's post did not draw the assailant to their location that fateful day, but there's also a significant percentage it did. The bottom line is that the fewer people that know anything about you, the better it is for you in life!
Keep your circles as small and tight as possible, and, by all means, too, maintain a low profile as you go about, especially when you are a known star in your prime and at the top of your game. This world is such an evil place, remember?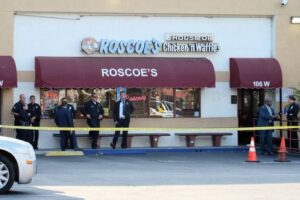 (2) Reports from the crime scene seem to exonerate the late rapper's girlfriend.
According to eyewitness accounts, the assailant who murdered Rock ignored every other person dining in the establishment, walked straight to the late rapper's table, and shot him to death without provocation.
The suspect allegedly also did not harass, assault, rob, or shoot anyone else before fleeing, making this look more like an assassination than a botched robbery like it's been made out to be!
Also, there were several other people in that restaurant dining with them when the late rapper was attacked and killed, so what's to say that any other person had not called or texted out his location, even before his woman made her social media post?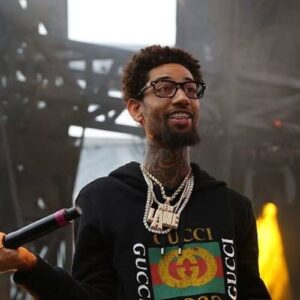 (3) PnB Rock and Steph had daughters together, and their relationship was pretty tight and rosy, according to reports.
No one knows if they were making plans to get married soon, but they were in a very good place together as a couple, and there is no way on earth Steph could have ever deliberately wanted to put her lover and children's father in harm's way.
In all things, God's mercies and protection is the biggest thing anyone can ever have in life. Hence, we pray that may God watch over us all and keep us safe from the evil trailing us that we don't even know about…Amen!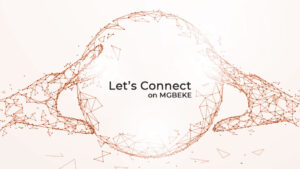 For your news, real stories, Let's Connect, and adverts, click on the link below:
https://mgbeke.media/advertise-with-us/
For your Natural Skincare Products & Supplements, click on the link below:
Do you want to support our charity work? Click on the link below: