US Federal Appeals Court Reverses Immigration Judge's Order To Deport Gay Nigerian Man Over Minor Discrepancy
In what is being passionately described as "a victory for asylum-seekers" in the United States of America, the Ninth U.S. Circuit Court of Appeals in San Francisco has overturned the ruling of an immigration judge to have a gay Nigerian man deported over a minor discrepancy in his asylum application.
While delivering her verdict at the federal appeals court, Judge M. Margaret McKeown said in the appeals court's 3-0 decision, which included a copy of the notice, that: "Remarkably, the (Board of Immigration Appeals) did not reference the ex-communication notice at all in its ruling that would have returned Peter to Nigeria.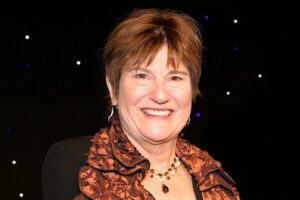 The judge's conclusion that Peter's application was frivolous required a finding that he had deliberately fabricated a 'material element' of his application. The name of the hotel is not a material element."
Judge McKeown also noted that the judge and the Board of Immigration Appeals, which upheld the deportation order, failed to give any "reasoned consideration" to the evidence Peter presented and ruled that they review his claim that he would be tortured if returned to Nigeria.
According to reports, the Nigerian man, Peter Udo, had been seen having sex with his boyfriend in a hotel room by a local security guard back in Nigeria. The guard alerted local vigilantes, who allegedly seized and beat the couple for 6 hours and subsequently told Peter that he was to be executed.
Luckily for him, his mother had reportedly used all her family savings to get him out of Nigeria, and he ended up in California, USA. Upon arriving and applying for asylum, an immigration judge rejected his plea and ordered that he be deported. The judge reportedly pointed out that Peter falsified the hotel's name where he was allegedly captured and refused to grant him asylum on that ground.
That evidence included an "ex-communication notice," signed by leaders of the community's Council of Traditional Rulers, notifying Udo and his family that anyone engaging in homosexual acts is "subjected to public execution" and that his mother and five other relatives were no longer considered citizens of the community.
Peter was born in Ikot Ekpene, a town in the Nigerian state of Akwa Ibom in the south. According to the court, a waiter arrived to deliver breakfast to his hotel room early one morning in 2015, opened the door without knocking, and discovered him and his lover having sex. The waiter alerted hotel security, who held the pair and requested a "community security" team from the area.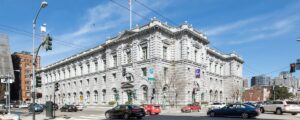 The court also disclosed that the pair was tied up, taken away, and beaten for six hours with clubs and metal rods while spitting on them, pouring sand in their eyes, and yelling anti-gay obscenities. Peter was transported to a detention center while bleeding, but he managed to flee and was treated at a hospital.
He called his mother, who informed him that Nigerian police were searching for him and local authorities wanted him killed. His mother met him at a bus station the next day, handed him clothing and money, and advised him to leave the country.
Peter informed the immigration court during his hearing in San Diego that the event happened at a Sheraton Hotel. Peter claimed he had used a phony name because he was terrified when immigration agents confirmed there was no Sheraton in the area. However, the judge decided that he had lied on purpose, was unresponsive in other testimonies, and had "failed to prove that he is homosexual or that he has ever been hurt in Nigeria as a gay person."
However, the appeals court stated that evidence the judge ignored, such as the ex-communication notice and letters and affidavits from Udo's family, "leave no doubt that Udo is gay and was subjected to violent attacks in Nigeria; based on his sexuality." According to the court, being homosexual in Nigeria is a crime punishable by more than ten years in jail.
In his remarks, Peter's lawyer, David Casarrubias, claimed the verdict was a triumph for asylum seekers. "The opinion stands for the proposition that although Congress may enact laws that make it harder for asylum seekers to prevail due to minor discrepancies in their applications, other international laws like the Convention Against Torture still have teeth," he said.
David also noted that "Peter's application had been ruled 'frivolous' by the immigration court and the appeals board. If that judgment had been sustained, it would have barred him from ever seeking asylum in the United States."
For safety concerns, David refused to provide his client's present whereabouts.
By: Dr. Sandra C. Duru