UPDATE: Obasanjo, Atiku, Gov. Makinde, Others Mourn As Late Alaafin of Oyo, Oba Lamidi Adeyemi III Is Buried
Former President of Nigeria Olusegun Aremu Obasanjo, Oyo State Governor Seyi Makinde, and other notable Nigerian leaders have all sent their heartfelt condolences to the family of the late Alaafin of Oyo State, Oba Lamidi Adeyemi III, as the body of the monarch was laid to rest today, Saturday, April 23, 2022, in Oyo State, Nigeria.
Barely a day after his demise, "Iku Baba Yeye," as he was fondly called, was buried according to Islamic rites within the premises of his palace in Oyo Town. Led by the Chief Imam of Oyo Town, Sheikh Mas'ûd Abd Ganiyy Adebayo Ajokidero III, Islamic rites were conducted on the late monarch's remains earlier today.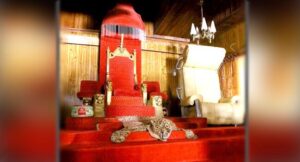 Afterward, other Islamic clerics joined the Chief Imam, the late ruler's family members, and some chiefs from his cabinet. They offered prayers for the repose of his soul before his body was eventually laid to rest at the palace.
In his message delivered by his media aide, Kehinde Akinyemi, former President Olusegun Obasanjo said the late monarch was "a symbol of Nigeria's epic struggle for self-discovery and self-actualization."
In the condolence letter signed by the former president, Obasanjo also said: "The late Alaafin stood out as a voice of forthrightness in national affairs, and he was as well a fervent promoter of mutual tolerance and understanding, not only among the diverse people who live in his domain but also across the country.
It was during Oba Adeyemi's reign that Oyo town got transformed into the modern city that it has become, and his contribution to nation-building was also acknowledged in the conferment of the esteemed national honor of Commander of the Federal Republic, CFR, on him and other honorary degrees that he received from Nigerian and outside educational institutions."
In his condolence message to the family, Governor Seyi Makinde described the Alaafin's death as a massive loss to the Yoruba race, Oyo State, and the entire country. Also describing his death as a personal loss to himself, Gov. Makinde said that the late Oba Lamidi was an "ever-supportive royal father and a worthy leader who spared nothing in trying to make Oyo State and Nigeria greater."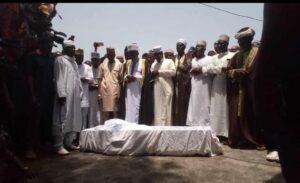 The Governor added: "Oba Adeyemi was our last man standing in the rank of most eminent royal fathers with long years of leadership. He became a golden king, an institution, and an authority rolled into one by his immense experience, wisdom, and understanding of Yoruba history, royalty, and politics.
Oba Adeyemi not only elevated the Alaafin throne with his knowledge and wisdom, but he also became a worthy exemplar for royal leadership in Africa and brought glory to Oyo State and Nigeria. Kabiyesi never spared anything in his strive to make Oyo State greater and to bring about the Nigeria of everyone's collective dream."
Also commiserating with the people of Oyo State and the late monarch's family, Former Vice President of Nigeria and current PDP presidential aspirant Atiku Abubakar sent a message via Twitter that reads:
"I am saddened by the passing away of Oba Adeyemi III. The late Alaafin was a great king in every ramification. My condolences go to his immediate family, Gov @seyiamakinde, and the good people of Oyo Kingdom. May the Almighty Allah grant his soul a gentle repose. Amin."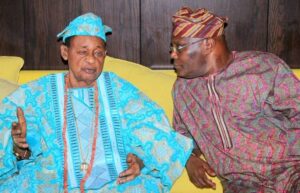 Up until his death on April 22, 2022, the late Alaafin had served as the permanent chairperson of the Oyo State Council of Obas and Chiefs. After a brief illness, Oba Lamidi Adeyemi III, 83, passed away at the Afe Babalola University Teaching Hospital in Ado Ekiti, Ekiti State, Nigeria.
According to reports, arrangements had been concluded to fly the late monarch abroad for better medical attention, but he passed away, sadly, before they could actualize any such plans.
By: Dr. Sandra C. Duru