I may not be in good terms with Uche Nwosu at the moment, but I can vouch for him as a man who has zero interest and tolerance for violence. I stopped associating with Uche who is like a big brother to me because of the very wicked and evil demons he's been forever entangled himself and his freedom in/with.
Uche Nwosu has involved himself with Rochas Anayo Okorocha and his very wicked and evil wife, Mrs. Nkechi Okorocha in a way that makes it difficult to escape. Uche Nwosu is a very good man who can NEVER BE PART OF WHATEVER THESE SHAMELESS GOVERNMENT OF HOPE UZODINMA ARE TRYING TO LINK HIM TO IN THIS THEIR VERY INCOHERENT, DUMB, AND ARRANGED "SUSPECT" INTERVIEW.
Whatever Rochas Anayo Okorocha and his very wicked and greedy family members are going through today in the hands of the Imo State 'Supreme Court governor', 'ETIOKWE ERI'OKWE, Governor Hope Uzodinma and his useful idiots, they deserve it. Rochas Anayo Okorocha, Uche Nwosu and Ararume imposed Hope Uzodinma on Imolites out of their selfish interests and very dirty politics taken too far.
It's simply called ETIOKWE ERI'OKWE. They should not complain about the fruits from the seed they planted in Imo state government house when served with the very bitter fruits.
I am very heartbroken that a young man who is bereaved is being treated so badly just because of his father in-law's reckless, foolish decisions, mistakes and greed.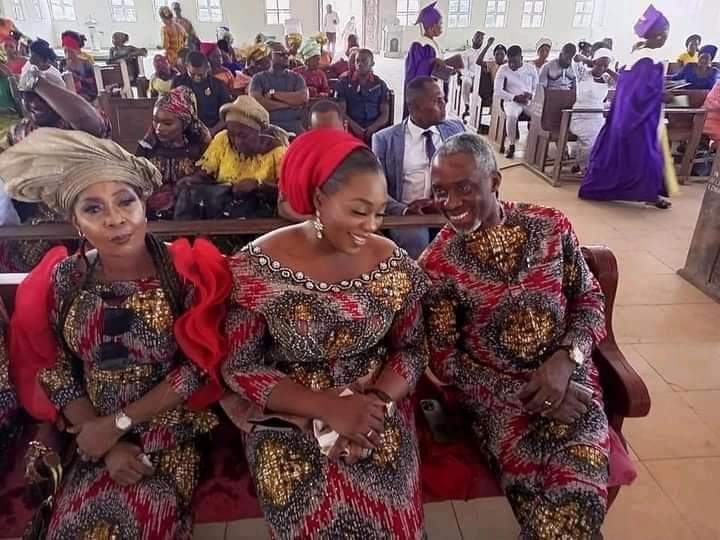 Rochas Anayo Okorocha and his wife are very wicked demons. The Rajis family who were then their useful idiots, who lied against me to Rochas and his useless family just to gain favor from him and took over all of my entitlements, positions, rewards for my hardwork, services, and my own investments…Where are they today? Where is Nonye Rajis? Where is Uche Rajis? Where is Henrietta Jacobs? Anyway, what goes around comes around…lt's called NEMESIS! After all their wickedness to me and my lovely children, we are still doing well to the glory of God after 10 years of oppressions, attacks, and wickedness.
I want to believe that they have learned that nobody owns my life and nobody can destroy my life. No matter their hatred towards me and my innocent children, we will live a purposeful life. Our destinies are not in their hands but in the hands of God Almighty.
These destiny destroyers went to everyone who was close to me or had one or more business relationships with me to run me down. They did everything humanly possible to take away huge contracts from me just to prove that they have the powers and contacts to make my life miserable.
They lied about my marriage, personality, my lovely and innocent children just to destroy me. The hatred was so much that when they see me with great people, they go behind me to tarnish me and my reputation. They did this for over 10 years. And still doing this evil, yet God Almighty Hasn't given up on me or abandoned me. I personally decided to create my own secure world and minding my business undisturbed.
They tagged me a BLACKMAILER, LESBIAN, SCAMMER, PROSTITUTE, AND AN EX-CONVICT. Even though they know that I am none of all they have tagged me. They know that I am a very decent, smart, honest, respectful, loyal, homely, hardworking, loving, caring, highly educated, intelligent, brave, fearless and God-fearing kindhearted young woman.
I was a victim of their power tussle and a messy political family members of greedy and sexual immoral vampires. I was a victim of their very messy family crisis and deceit.
Rochas Anayo Okorocha's wife slept with my husband and Anayo Rochas Okorocha was busy defying his matrimonial bedroom with my sister in law Nonye Rajis…I was their VICTIM. I didn't do anything wrong to these very heartless people.
Though my sister inlaw was the engine house for Rochas Anayo Okorocha, she was his very good advisor and sidechic. If she was still in his life, and taking care of him and his family, a lot of things wouldn't have gone wrong. If I was still his so called "Adam", Uche Nwosu wouldn't have even been humiliated in the first place talkless of been put in handcuffs, or in police custody overnight. These two women would have taken care of these mess from the bottom to the top silently while the Almighty Rochas Okorocha will be taking the glory.
I was in charge of Rochas Anayo Okorocha's 2011 elections security, surveillance, media and so many other things. The former IGP Haffiz Ringim, High Chief Bonny Ebeli, who was Ikedi Ohakim's hitman and CSO can attest to this verifiable facts.
When Eze Madumere was arrested who secured his bail? Who did the needful when all the big boys and doors shut down against Rochas Anayo Okorocha? Who was that little girl who spoke in all the fearless languages the other side could understand? Who called the late NSA, Aziza when the presidency were not ready to listen to Rochas? I did all of these for Rochas. I pressed all the buttons for these heartless noisemaker.
Eze Madumere was released on a weekend. Then, I was called 'Adam'. I was allowed to use the Mercedes G-Wagon bullet proof SUV because my life was important to him. What happened after the elections? I was ahead of Ikedi Ohakim and his very inexperienced team. My legal team led by Attorney Ope Banwo, a very busy man. I was able to get him down to Imo State with my own personal resources. After the elections, we were already prepared with legal documents and evidences to give Ikedi the last brilliant legal knockout. While my other team restrategized for the supplementary elections.
We won, but Rochas threw away our agreement of , "WE B4 ME". He used me and dumped me. He caused me so much debts, pains and trauma.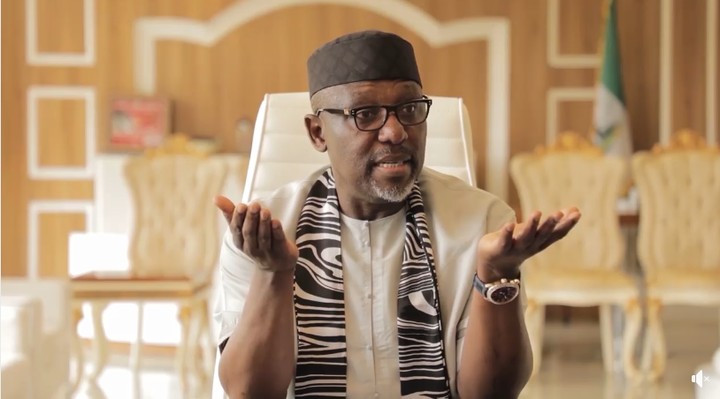 When I tried to reach him after his swearing-in as the Executive Governor of Imo state and after his 1st inauguration, they locked me out completely and replaced me with those who were not there for him. I lost my money and he destroyed my name, my reputation, my marriage, my family, personality, my businesses and all my strong contacts. He used his position as the Executive Governor of Imo to ruin my businesses and my contacts. He lied to people that I am a nobody. He gave a very bad impression of me to the world. Whereas he I was everything to him and his evil wife during the elections. A man I met when I was between 15years and 18years in Abuja, Nigeria.
That was where my problem started. But, it was just was 10 years of suffering, tears and pains. I stopped explaining myself to the people at the top. I started from the scratch. I was humiliated. I was indebted and I paid all the debts that Rochas Anayo Okorocha incurred through me without Rochas Okorocha's support. His wife took over my matrimonial home. My sister inlaw Nonye Rajis, who saw me as a threat celebrated my pains. Only Uche Nwosu didn't celebrate my pains and downfall. Uche Nwosu stood by me and my beautiful children silently. Uche Nwosu is a very good man, though trapped in a very toxic family.
I may be laying low for over ten years now, but that doesn't mean that my wings have been forever or completely cut off. I am still a very young woman who knows the terrain of the very dangerous forest in my ancestral land. Uche Nwosu is not going to go down. No matter who is involved or the already cooked up incoherent, baseless and unintelligent stories just to nail him. If Hope Uzodinma wants to play dirty politics, he should challenge Rochas Okorocha and Ararume directly, and not Uche Nwosu. If Hope Uzodinma is man enough, he should be brave enough to challenge Ararume.
No man is an island. Those you feel very good and comfortable to use and dump when you're in power may be your guardian angels when you are lost in the wilderness or weak in the journey of life. Learn to treat people nicely and do not take advantage of them.
Today Rochas Anayo Okorocha is powerless, irrelevant, sick, weak and helpless. Infact, he is disconnected from the power he was once in charge and in control of.
Once again, Hope Uzodinma and his cohorts should know that we are not buying any of their arranged SUSPECT INTERVIEW. Hope Uzodinma destroyed Imo state and he is the unknown gunman with his thugs in the government house. You can't be a vindictive leader and want to be seen as a good leader. Hope Uzodinma you are your own problem. If you need help, then you don't get it by bullying Imolites. Calm down and seek for help.
I will humbly advise you to RELEASE UCHE NWOSU and make peace with Imolites. You are the problem. Your enemies may be within you in your own family, cabinet and all the people you hurt so badly when you were doing your 419 runs.
The young shall grow and become powerful.
Ana'eji uche eme'ihe.