An undercover journalist has revealed how he discovered the infiltration of a dreaded cult group 'Eiye Confraternity ' in a Lagos secondary school.
According to a report by foundation for investigative journalism, the reporter noticed that some group of students manned the gate at the valedictory ceremony for graduating students of Euba senior secondary school, Mushin, Lagos State, Nigeria collecting money from fellow students and visitors who were at the event.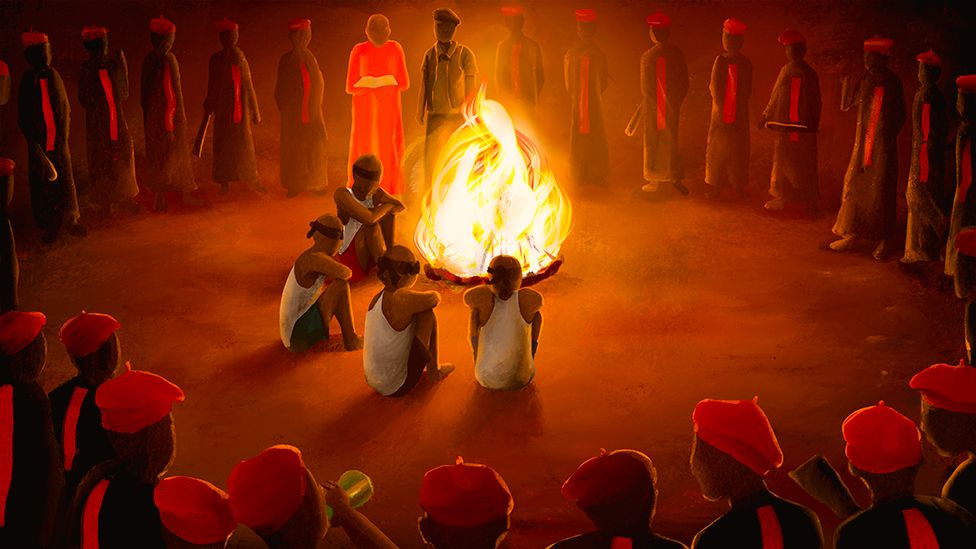 This made him curious and he decided to investigate the reason for this. He discovered that the boys were cultists and belonged to a dreaded cult group that has strong networks across Lagos secondary schools and often time involve in supremacy fights.
The toll collected by the students were used to buy dry gin and colorado(a hard drug and alcoholic drink that causes hallucinations). The students were seen as the powerful students in the school who could get away with anything they do.
They confirmed that they are members of the 'Eiye Confraternity ' a popular cult group in Nigeria tertiary institutions. Eiye Confraternity is known for many social vices such as rape, bullying, murder, armed robbery and other related crimes.
Cultism has become a serious problem in Lagos Secondary schools with an increase in cult related activities. In May 2019, some students between eight and sixteen years of age were arrested for cult related activities.
According to the interviewed boys, code named, Oju Eko, Ebony, and Lege, they were initiated by students of tertiary institutions and are gang leaders in their schools. They also confirmed the fact that cult related activities affect students educational development, as most of their colleagues who are members of cult groups failed the promotion examination to their penultimate class in school.
Teachers at Euba senior secondary school often preached against cultism and other vices but the case is quite different at Atunrase Secondary School as some teachers abet and even teach cultists how to fight their counterparts in other secondary schools.
This shows that some teachers might be sympathetic to the cultists because they were once members of cult groups during their years of learning at the tertiary institution.
This brings to fore the recent bullying of young Sylvester Oromoni to death and the culpability of some teachers at Dowen College, Lekki, Lagos State. Sylvester a twelve year old student of Dowen College was bullied to death by 5 of his School mates.
Cultism and cult related activities is a booster to bullying in Lagos secondary schools and oftentimes interrelated.
This brings up a serious poser, how do we stop this trend?