UK-India Free Trade Agreement Makes Remarkable Progress As Dr. Mohan Kaul, Others Chair Roundtable Discussions
The President of the Indian Partnership Forum, Dr. Mohan Kaul, Indian Minister of Commerce, Hon. Piyush Goyal and other top dignitaries were on hand recently to deliberate and proffer suggestions on progressing the UK-India trade agreement discussions.
The event tagged the "Piyush Goyal's Investment Roundtable" was hosted by the Indian High Commission in London, England, and Dr. Kaul's Forum chaired it.
In attendance were asset managers, venture capital, banks, and fintech firms who shared their plans and views of India as an investment destination for infrastructure, sustainability, and much more.
According to Dr. Kaul, "An open mind is like an open window – it lets the fresh air in. It takes a lot of open-minded listening to diverse perspectives to grow a healthy business ecosystem.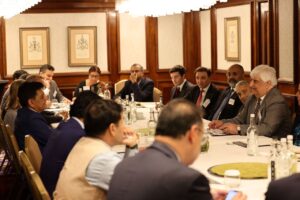 Thanks to the High Commission of India in London for arranging the conversation with Hon. Piyush Goyal, in a bid to understand the true potential that exists in the UK-India trade corridor."
He also disclosed that the Minister responded very positively to several suggestions that were presented during the Roundtable and that the Indian Partnership Forum will be following up with him for necessary implementations.
"As a cross-border fintech, we are excited about the opportunities that the imminent UK-India Free Trade Agreement will no doubt unlock," Dr. Kaul concluded.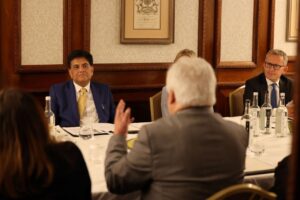 From these deliberations, we can all learn one vital thing – when you're open to new ideas and perspectives, you will be limitless in the scope of your achievements in life.
And this fact applies to everything about us and our day-to-day activities.