UCL 2022: 2 Reasons Why Bayern Munich Failed To Sink Unai Emery's Yellow Submarines!
Spanish La Liga side Villareal CF equaled their best-ever record in the UEFA Champions League as they dumped out German champions Bayern Munich to advance to the semifinals for the second time ever in their history.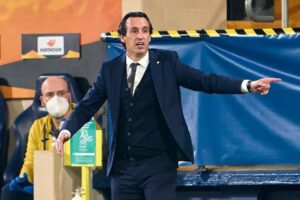 The club's only appearance in that stage of the elite competition had come back in the 2005/2006 season, and the "Yellow Submarines" are showing the rest of the world why they should be regarded as a potent force in European football presently with their recent performances in the continent's club football tournaments.
Coming off their first major trophy win in last season's UEFA Europa League against Manchester United of England, Villareal has so far proven that their exploits last season were no fluke as they have now eliminated super heavyweights like Italy's Juventus FC and now Bayern Munich from the Champions League this season.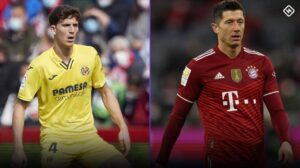 The match played at the home of The Bavarians in Munich, Germany, was not a sharp contrast to the first leg played in Spain last week, as Villareal adopted the same strategy that worked very well for them that day to significant effect again on April 12, 2022.
After a tightly contested first half ended with honors even, Bayern knew that they had it all to play for in the second half, and they came out with extra determination and vigor. Their assault paid off almost immediately as, barely eight minutes after the restart, Polish striker Robert Lewandowski received a telling pass from strike partner Thomas Muller and found the corner of the net with a delightful quick shot into the bottom corner of the post.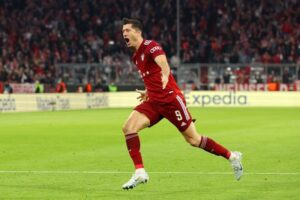 Many would have expected Bayern to run riot in their usual manner and score a couple more goals to add to their tally in the game, but that was not to be the case against a team as well-drilled and coached by Unai Emery.
After club icon, Thomas Muller inexplicably missed an unbelievable chance to seal the tie for Bayern in the 71st minute, before substitute Samuel Chukwueze came on and sent Villareal to their second-ever Semi-Final with his second touch of the ball in the match.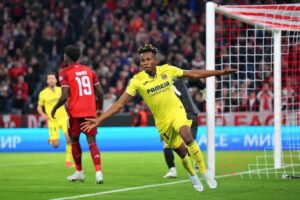 What an amazing coincidence, right? We thought so too. Anyway, here are some of the major lessons we learned from this exciting match:
(1) Never look down on or underestimate any opponent in life. No matter how gifted, strong, wealthy, resourceful, and all you are, don't ever look down on anyone!
When the draws for this Quarter-Final clash were made, Bayern Munich's Head Coach, Julien Nagelsmann, reportedly said his side "will make sure to conclude the tie from the first leg." This was a clear indication that he felt the Yellow Submarines were beneath his Bavarians but guess who did not win a single leg out of both ties and has been dumped out of the competition now?
Yup, it's Julien and his "super squad" that were supposedly going to cruise into the Semis!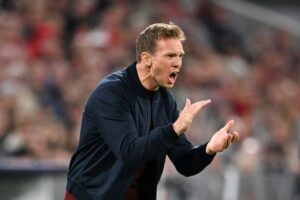 (2) Sometimes, all you need is just a little bit of effort and great luck to break through even the most formidable mountains and obstacles in life.
Over both legs of this encounter, Villareal CF only had two shots on target, but those two were all they needed to slay the mighty Bayern and progress into the Semi-Finals.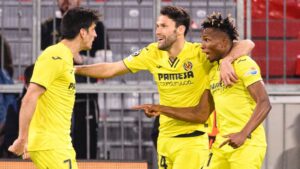 You don't need all the money or connections on earth to make and breakthrough in life! All you need is to make sure that all your shots at life's post count by hitting the target. Do your part and see what God Almighty is capable of doing with your widow's might.
Everyone on this planet has a time assigned to them to prosper and excel. Once it is yours, no obstacle will be able to turn you back or stand in your way except the one you willingly yield to.
Learn from Emery and his troops: No battle is beyond you winning if only you will not concede defeat before it starts! May God be with you always, amen.